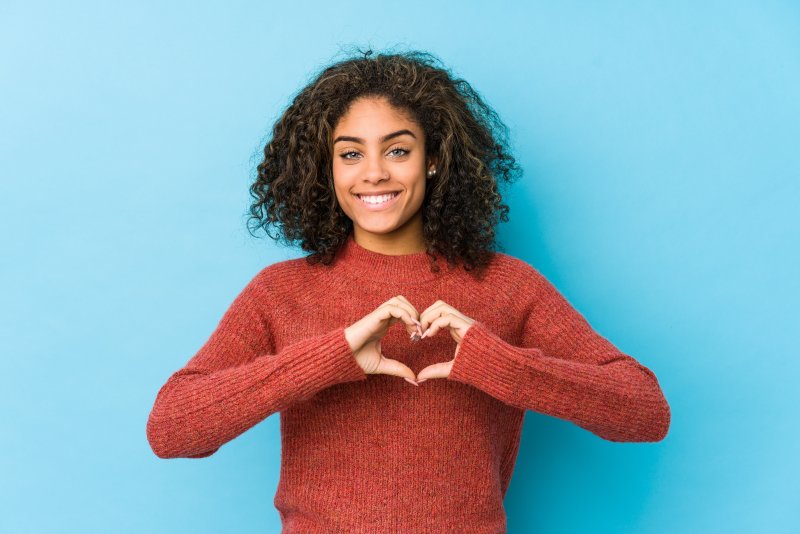 It's the month of love and you're looking to make the most of the time. Whether it's to impress your crush or to spice up date night with your love of years, you probably want to up your game with a look that makes them say, "Wow!" If this is something you're looking for, why not look into having a great smile? Read on to find out five special Valentine's Day dental gifts in Temple you can give yourself to show your smile some love!
Gift #1: Knowing Your Dental History
Since you're now looking to improve your smile, your dentist will want to know all they can about your oral health and history. This includes learning about any medications you take, your dietary choices, and if you consume alcohol or tobacco products. These first questions are simply to fill out a comprehensive idea of your health so a treatment plan can be made.
Gift #2: Physical Examination
Now that your provider understands more of your dental record, they will follow with a thorough examination of your teeth, gums, and jaw. You may even have an X-ray taken to see any developments they can't otherwise observe with the naked eye. Every place analyzed is to identify potential dental issues that could be addressed during your very first visit.
Gift #3: Teeth Cleaning
Most likely the main part you were looking for: getting your teeth brighter! Even if you've brushed and flossed your teeth regularly, sometimes plaque and tartar that's been left for too long on your teeth can't be swept away. For this reason, your dental professional is needed to ensure your teeth are free of stubborn tartar, and they'll also polish your pearly whites to make them shine!
Gift #4: Oral Cancer Screening
On a more serious note, oral cancer has been on the rise over recent years, so your dentist will perform a screening as part of your examination. By checking the areas around your jaw and soft tissue inside your mouth, they can detect any signs early enough to prevent any danger. Your dentist wants to help you get the amazing smile you desire, but they also want to ensure that you stay healthy for many years as well.
Gift #5: Recommendations for the Future
Once the process is completed, your provider will take some time to explain what they found and recommendations for you. If you have dental issues to address, your dentist can recommend certain treatments to help you get your oral health on track. You can also mention your Valentine's Day goals for your smile, and they'll know exactly how to help you.
Seeking preventive dentistry is the first step to bettering yourself and your oral health. By the time it's date night, your loved one will definitely notice you took the time for a healthy and confident smile!
About the Practice
Fossum Dental Group provides high-quality dental care for Temple, TX and the surrounding communities. With a "lifetime care" approach to dentistry, their team offers numerous dental treatments including cleanings and other preventive services. If you want to know about other dental gifts for Valentine's Day, visit their website or call them at (254) 778-3900.