Orthodontics – Temple, TX
Say Good-Bye to Crowded, Crooked Teeth
There's nothing more stunning than a confident, beautiful smile. Crooked teeth can hinder your appearance and may increase your risk for tooth decay and gum disease. Our dental offices offer options for orthodontics for Temple, TX dental patients of all ages to bring out their best smiles.
Why Choose Richard Fossum, DDS for Orthodontics?
Image-Friendly Invisalign
Traditional Orthodontic Options
In-Network with Most Dental PPOs
Invisalign - A Modern Approach to Straightening Teeth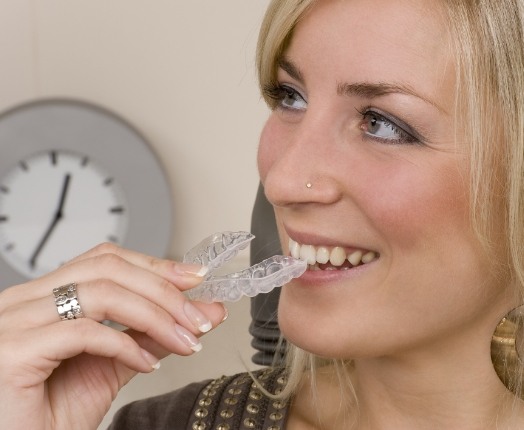 Invisalign is a solution that will let you maintain a mature, professional image while perfecting your smile. The system involves a series of clear acrylic aligners that gradually move teeth into their ideal position. The comfortable aligners are easy to clean, can be removed when you eat, and allow you to brush and floss your teeth normally for better periodontal health
Our team of dental professionals will take an impression of your teeth and send it to the Invisalign lab where your custom aligners will be fabricated. You'll visit our dental office every few weeks for progress checks and to pick up your next set of aligners. If you want an esthetic orthodontic solution that delivers fantastic results, Invisalign may be right for you.
Traditional Braces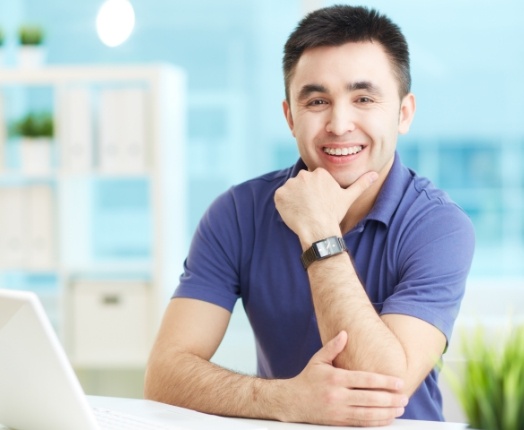 Traditional braces employ brackets and wires to reposition teeth and correct misaligned bites. A thin wire threaded through a series of brackets exerts gentle pressure to slowly move your teeth. Prior to treatment, we will take an impression of your smile to determine the correct position and tension of the brackets and wires. Dr. Fossum and his team will also check your progress each month and adjust the wires as needed.
Call our dental office today to schedule your orthodontic consultation with Dr. Fossum. We give Temple and surrounding areas customized care for fantastic smiles.