Dental Checkups & Teeth Cleanings – Temple, TX
Stopping Small Dental Problems from Getting Large
How often should you visit a dentist for a debtak checkup? The American Dental Association recommends two yearly oral health exams. During your visit our team of dental professionals will assess your oral health for signs of tooth decay, periodontal disease, and even old dental work that we might need to replace. Keep reading to learn more about the benefits of biannual dental checkups and teeth cleanings at our Temple, TX dental office.
Why Choose Richard Fossum, DDS for Dental Checkups & Teeth Cleanings?
Patient is Always Number One
Amazing, Experienced Dental Team
Philosophy of Lifetime Care
Your First Visit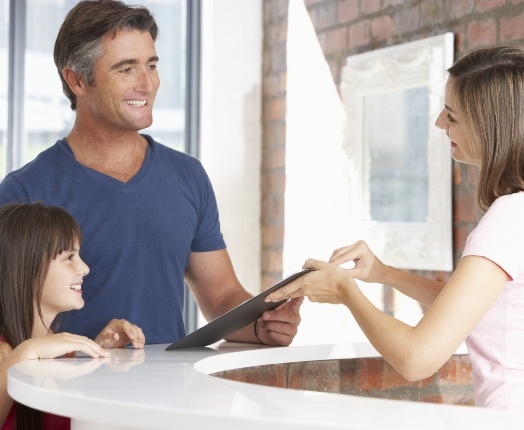 Our team can decrease your potential for more advanced dental problems through regular preventive dental checkups and our approach to "Lifetime Care." Any small problem, if left untreated, can become more severe over time and lead to serious consequences for your oral health. A small cavity, for instance, can go on to destroy an entire tooth and spread to nearby teeth that are otherwise healthy. In a similar way, gum disease is the number one cause of tooth loss for adults in the U.S., while oral cancer claims approximately one life every hour. If diagnosed and treated early, patients can enjoy better health and wellbeing.
In order to begin a lifetime of care for your oral health, children should visit a dentist by their first birthday for a well-baby checkup. We offer a "happy visit" to our tiniest of patients and encourage regular visits to build a great foundation of oral care.