Advanced Dental Services & Technology – Temple, TX
Bringing You the Latest in Quality Dentistry
At our Temple dental offices, we use technology to enhance comfort, provide information, and deliver precise, personalized dentistry. Dr. Fossum and Dr. Grosskopf are forward thinkers who stay current with state-of-the-art tools and techniques to deliver outstanding clinical care.
Digital X-Rays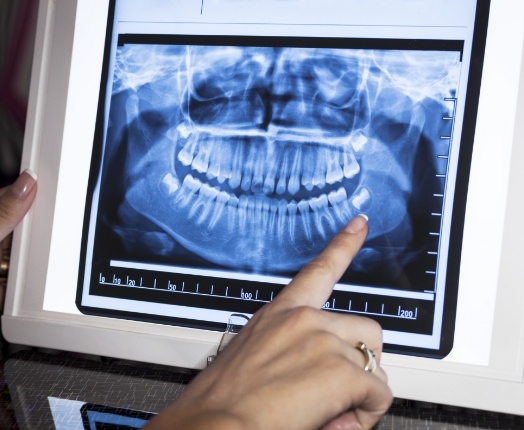 X-rays provide us with a lot of important information about your oral health, so it's crucial that the results are as clear as possible and developed quickly. To that end, dentists today have switched from traditional radiography to digital X-rays. Not only do they capture more detail and can be enhanced as necessary, but they're available to view immediately without the need for a dark room. They're also much safer in that they expose patients to up to 90 percent less radiation.
Learn More About Digital X-Rays
iTero Intraoral Cameras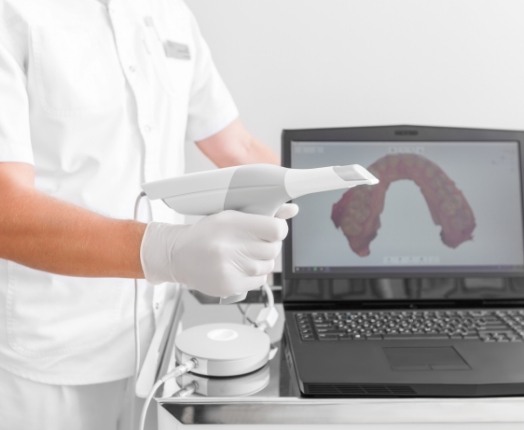 It's hard to get a good look at your own teeth and gums, but with our iTero intraoral cameras, we can give you a dentist's-eye view so that you can see the symptoms of tooth decay, gum disease, and other oral health issues for yourself. We simply take a few pictures of your mouth, then display them on a monitor next to your dental chair so that you can see them for yourself while we're describing your current oral health situation and the potential solutions available to you.
Learn More About Intraoral Cameras
Laser Dentistry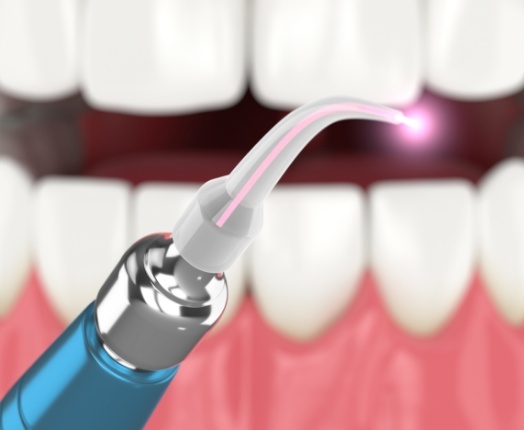 There are many dental treatments in the modern age that look much different than they used to thanks to the introduction of laser dentistry. Lasers have many applications for creating healthier smiles, with a common example being the removal of infected soft tissue in order to treat gum disease. Not only are dental lasers more efficient and precise than traditional instruments, but they are also extremely gentle; you won't need to have your mouth numbed to enjoy a completely comfortable procedure.
The Wand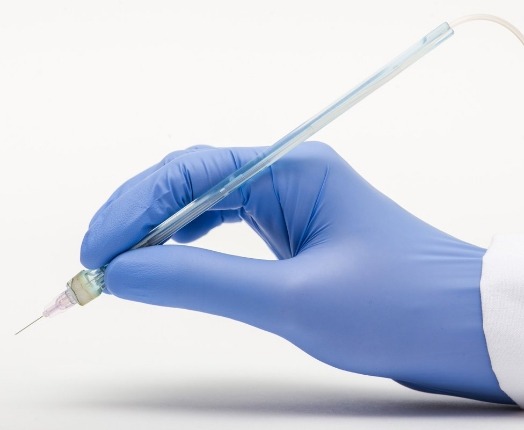 Are you not fond of traditional anesthetic shots? We have a much less stressful way to numb your tooth before a dental treatment: the Wand anesthesia system. The device looks like a small pen with a cord, giving it a much friendlier and more benign look than a frightening-looking syringe. As we use the Wand to administer the sedative, we can control the flow of the medication so that it's delivered at precisely the right rate for a comfortable, painless injection.
Wax-Up Models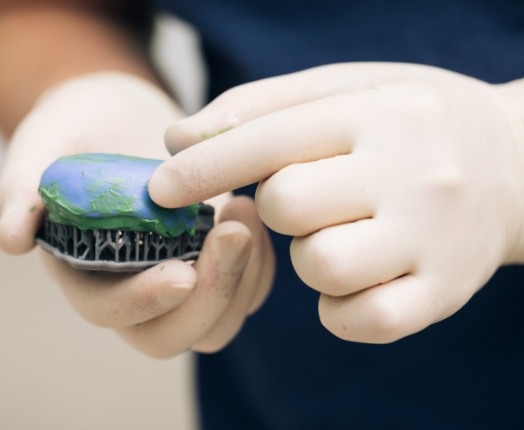 Just as an engineer creates a model to ensure that a machine will work correctly, the dentist often fabricates a wax-up model of jaws and teeth when working on more complex restorative or esthetic cases. By building an accurate model of your mouth, we can test prosthetics, veneers, and other dental work to ensure a proper fit. You can also see what our proposed solutions will look like on the wax model, so you'll make a truly informed decision about your dental work. If adjustments are required, the dentist adapts the model to reflect changes before the case goes to the dental laboratory. Wax-ups provide us with a realistic projection of how your dental work will look and function, which results in more accurate restorations.
Panorex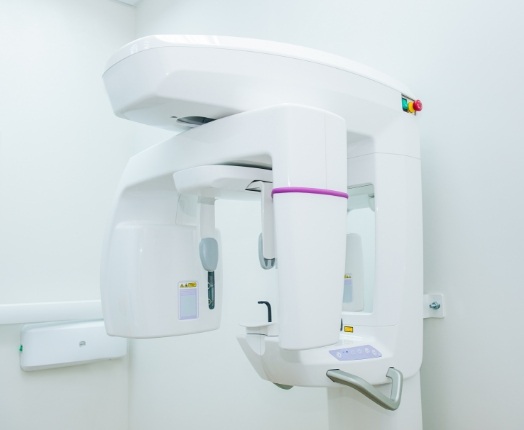 Regular X-rays only show us your mouth at a single angle. But panoramic X-rays, also known as panorex films, give us a more comprehensive look at your oral cavity so that we can examine structures such as impacted teeth, jaw anatomy, and the sinuses. Panorex is an invaluable tool for monitoring oral health because there are many conditions that would otherwise go unnoticed without the complete view it provides. It's also a necessary step for anyone who wants to start an orthodontic procedure.
3D Implant Modeling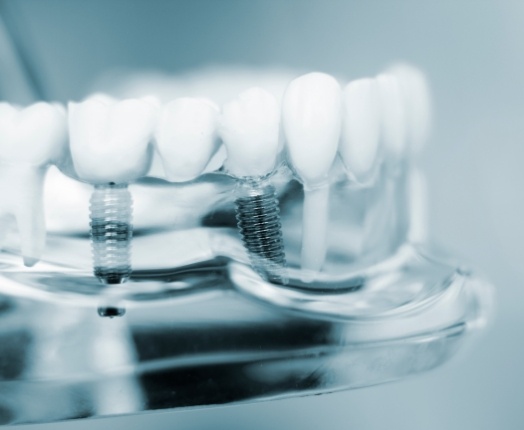 Part of the reason that dental implant surgery has an extremely high success rate is the extensive planning that is done beforehand. At our dental office, that means taking advantage of 3D implant modeling. This allows us to virtually place implants in preparation for the actual surgery; it gives us a better understanding of your jaw and makes it easier to avoid complications during the actual procedure. For example, it lets us see where the underlying nerves are so that we don't damage them while placing implants.
Cone Beam Imaging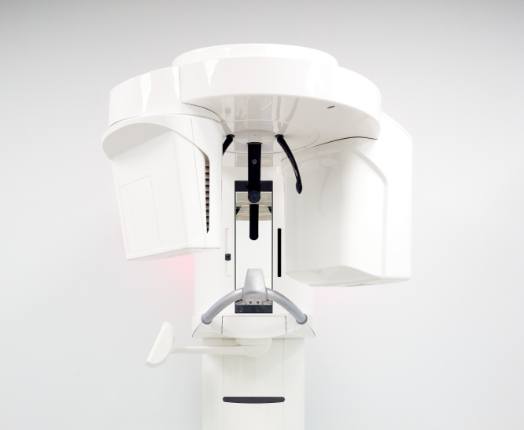 We may use a special kind of X-ray called dental cone beam computed tomography for situations where taking a regular dental or facial X-ray wouldn't tell us everything we need to know. Instead of taking a single picture of the mouth from one angle, the device scans your smile and combines multiple images into a single three-dimensional model, which we can then examine from any angle to gather the necessary information for planning your treatment.
VELscope Oral Cancer Screening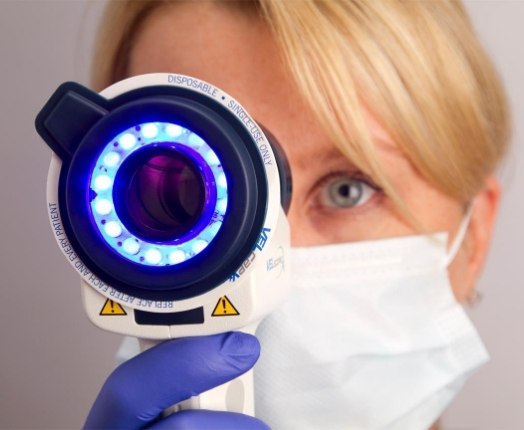 The odds of surviving cancer rise dramatically if it's caught before it has a chance to spread. Unfortunately, many people don't realize that they have symptoms of oral cancer until the disease has already reached an advanced stage. But with our VELscope oral assessment system, we're able to highlight the areas of the mouth where abnormalities that point to oral cancer might be present so that you have a chance to seek a biopsy as early as possible.