Replace Missing Teeth – Temple, TX
You Don't Have to Leave Your Smile Incomplete
Early in life, the idea that you might one day lose a permanent tooth can be hard to imagine. But at some point, you might find a gap in your smile after an accident or as a result of gum disease or another serious oral health issue. Forcing yourself to live with the empty space in your grin will only lead to embarrassment and other problems, such as drifting teeth or even further tooth loss. Instead, call the Richard Fossum, DDS right away to ask how we can replace your missing teeth at our Temple, TX dental office, so you can still enjoy life eating a variety of foods and speaking comfortably with your friends.
Why Choose Richard Fossum, DDS for Replacing Missing Teeth?
Start-to-Finish Dental Implant Treatment
Insurance Accepted, In-House Savings Available
The Patient Always Comes First
Dental Bridges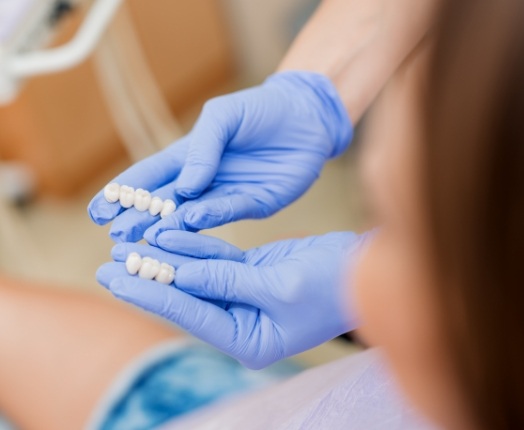 Dental bridges have long been the restorations that dentists turn to when a single tooth or a row of teeth are missing. While other tooth replacement options are now available, dental bridges still have their advantages. Each bridge is made up of two crowns and at least one prosthetic tooth. While the prosthetic fills in the empty space in your mouth, the crowns will keep the entire restoration firmly and comfortably anchored to your natural teeth
Learn More About Dental Bridges
Dentures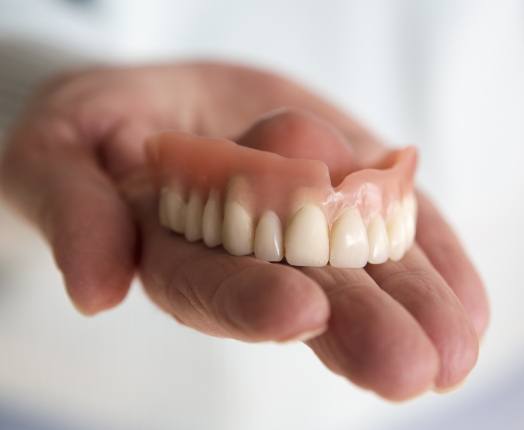 Have you lost all or most of your teeth? It's still possible for you to reclaim a complete, flawless smile with the help of dentures. You can get partial dentures that fill in multiple gaps throughout your mouth, or you may replace the entire arch at once with a full denture. In both cases, dentures provide a cost-efficient way to fill in all of the empty space in your mouth with a single appliance. Remember that since dentures are removable, you'll need to take them out of your mouth when it's time to clean them.
Dental Implants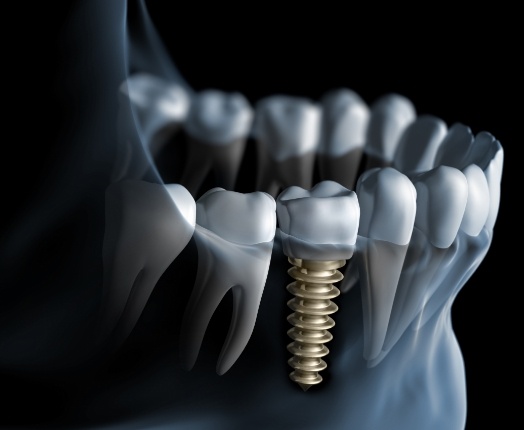 If you ask a dentist what the absolute best option for replacing teeth is, chances are that they'll mention dental implants. Instead of sitting on your gums or relying on natural teeth for support, dental implants integrate with your jawbone, acting as roots for your prosthetic teeth. This prevents the bone tissue in your jaw from being resorbed back into your body and it gives your new smile chewing strength and stability comparable to your original one.
Learn More About Dental Implants