Cosmetic Dentist – Temple, TX
Bring Out Your Smile's Best
Does your smile bring you confidence? If not, consider personalized cosmetic dental treatment. Dr. Fossum and Dr. Grosskopf are experienced and talented dentists who use modern esthetic treatment to create beautiful, eye-catching smiles. Whether you opt for a single treatment or an entire smile makeover, esthetic dentistry from a cosmetic dentist in Temple, TX can take your smile to the next level.
Why Choose Richard Fossum, DDS for Cosmetic Dentistry?
Two Dentists with Wide Skill Sets
In-House and Take-Home Whitening
Cutting Edge Dental Technology
Veneers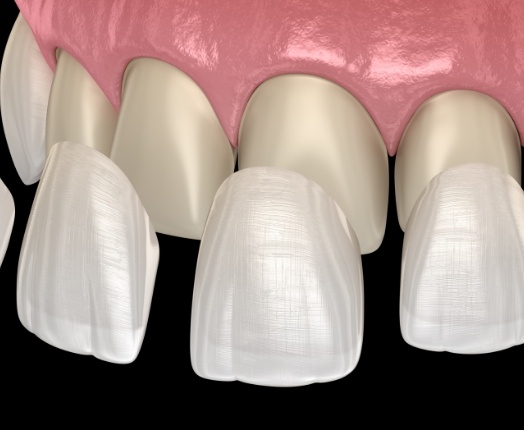 A veneer is a very thin type of ceramic restoration that fits over the front of a tooth; you can think of it like a mask for your smile. A customized veneer can hide cracks, stains, and other cosmetic imperfections all at once, letting you completely transform your smile in just two appointments. Veneers are extremely popular among actors and singers who want a flawless smile for the cameras, and now you can give your own teeth the same kind of improvements.
Teeth Whitening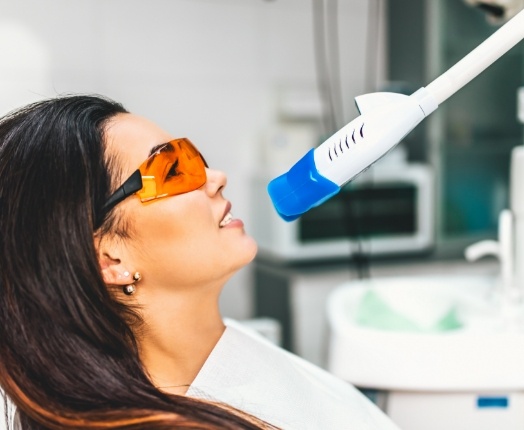 It's not easy to keep your teeth looking bright. Even when you brush every day, dark-colored foods and beverages can still leave their mark on your smile. We offer a number of professional whitening options that you can use to get rid of stains that over-the-counter products cannot. You can choose between a Phillips Zoom in-office procedure or one of our customized whitening kits; both options have proven to be reliable when it comes to creating the smiles of our patients' dreams.
Learn More About Teeth Whitening
Dental Bonding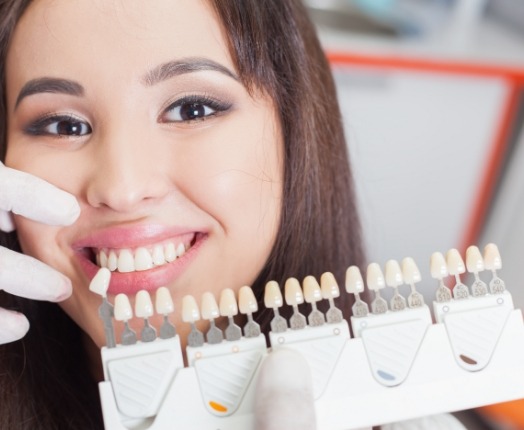 Even if a chip or crack isn't putting your tooth in any danger, it can still be frustrating to see it in photographs or in the mirror. Luckily, minor dental damage can be corrected quickly with direct bonding; all we need to do is take a small amount of composite resin and carefully apply it to the teeth in question. Since composite resin matches the color of natural tooth enamel, we can mold it until it blends in perfectly with the rest of your smile.
Smile Makeovers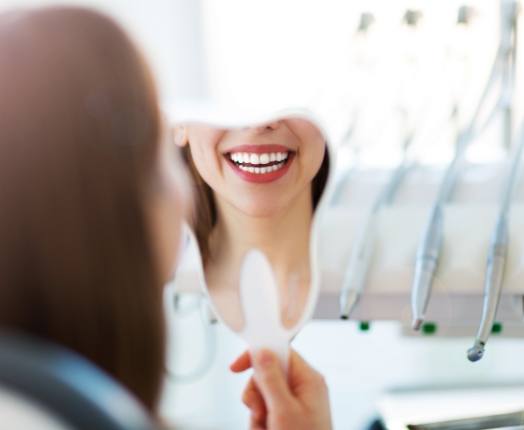 What does your ideal smile look like? What are some things that have been bothering you whenever you see your own grin? How many teeth need improvements? When you come to us for cosmetic dentistry, we'll ask you a number of questions about the changes you want and help you set realistic expectations. Then we'll put together a smile makeover plan that combines multiple treatments chosen specifically to help you reach your smile goals.