Sedation Dentist – Temple, TX
Stay Relaxed for Your Appointment
Don't let dental anxiety prevent you from caring for your smile. Dr. Grosskopf is a caring sedation dentist in Temple, TX who uses multiple dental sedation solutions to calm frayed nerves and create a relaxing dental care experience. We offer nitrous oxide, oral conscious, and intravenous dental sedation. If sedation dentistry is an option for you, please have someone drive you to and from your appointment. Once you enter a state of complete relaxation, Dr. Grosskopf will perform your dental work. Your sedation will wear off gradually and likely leave you with only pleasant memories of your appointment.
Why Choose Richard Fossum, DDS for Sedation Dentistry?
Multiple Sedation Options in One Location
Safe, Clean, Comfortable Environment
Insurance Accepted, In-House Savings Available
Nitrous Oxide Dental Sedation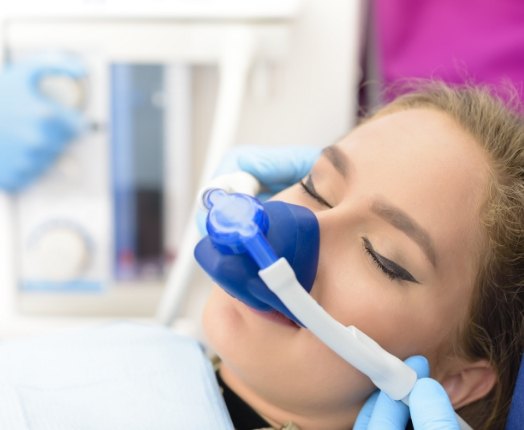 Nitrous oxide, also called laughing gas, allows for enhanced comfort and relieves anxiety for patients of all ages. After reviewing your health history, we'll determine if nitrous oxide is right for you. Nitrous oxide is safe, effective and helps you feel more relaxed during your dental appointment.
To use nitrous oxide, we place a small mask over your nose, and you simply breathe in normally. It takes just a few minutes for you to notice the effects. We will control the amount of nitrous you receive to ensure your safety. You will begin to relax so our team can perform your dental work while you stay completely comfortable. The effects of nitrous oxide subside once we remove your mask. You will be capable of driving yourself home following the visit and can continue your daily activities as normal.
Oral Conscious Sedation Dentistry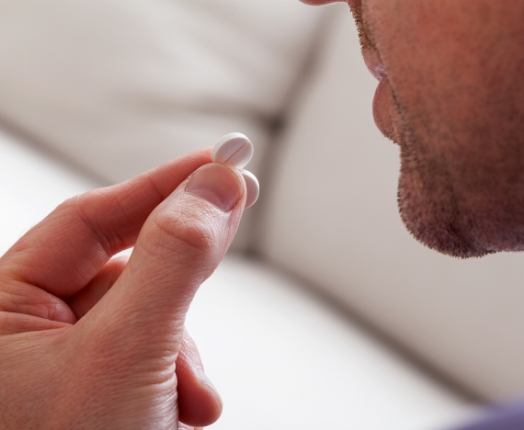 Oral conscious sedation is a method that helps certain patients cope more comfortably with dental appointments. We may ask you not to eat or drink anything prior before your appointment. Then, about an hour before your appointment begins, you take an oral medication. Because the medication will make you groggy, you need someone to drive you to the dental office.
Once you are seated in the chair, we assess how deeply you are sedated and adjust your medication if necessary. For most procedures, it will also be necessary to numb your mouth, but the oral medication you have taken will make this comfortable.
During the procedure, we constantly monitor your pulse, blood pressure, and oxygen levels to ensure your safety. You will not feel any pain or be aware of time passing during the procedure. You will feel very comfortable and relaxed and may even sleep. However, you will respond easily to touch as well as our requests.
After the procedure, your friend or relative will take you home, where you should relax for the rest of the day. For many, oral conscious sedation is a good choice for anxiety-free dentistry.
Intravenous Dental Sedation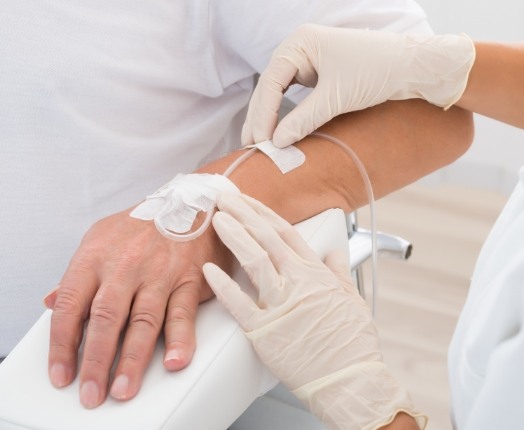 Intravenous administered sedation will significantly reduce any fear or anxiety, completely relax you, and may make you sleepy for the duration of the extraction procedure. Intravenous sedation may also produce either partial or full memory loss of the actual treatment. During intravenous sedation, you will remain conscious and able to understand and respond to requests; however, you may not remember much about the procedure itself. As such, it may appear as if you were asleep during treatment.
Call our dental office today to schedule your sedation dentistry consultation with Dr. Grosskopf. We give Temple and surrounding areas customized care for fantastic smiles.