How the Dental Office of Richard Fossum, DDS Supports the Temple, TX Community
Staying Connected With Our Neighbors
Richard Fossum, DDS hosted their 5th annual Community Dental Day in February of 2017 treating 105 folks from surrounding communities that normally cannot afford basic dental care. This concept was born in 2013 when our team wanted make a difference in people's lives. So we did what we do best, provided caring dentistry!
We offered patients one dental service, a teeth cleaning, tooth-colored fillings, or tooth extractions, and in many cases, performed multiple dental services on patients both old and young – all entirely free of charge. We could not have done this without the support of our gracious team and our community. We are looking forward to our next community project.
Food for Families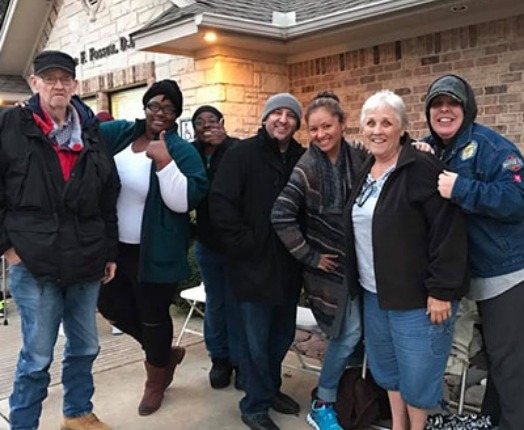 Richard Fossum, DDS has proudly supported Food for Families and the food pantries in Temple since 2012. This is a one-day food drive that collects non-perishable food and monetary donations to fill the pantries and serve those in our communities that need it most.
Food for Families began in 1990 as a project for the Boy Scouts of America, H.E.B. Grocery Company, the Texas Army National Guard, and KWTX– TV. This is the largest food drive in Central Texas. Ask us how you can make a difference!
This year Richard Fossum, DDS collectively donated 9,595.50 pounds of food contributing to the overall total of 164,000 pounds of food collected for Temple residents.
Oral Cancer Awareness Week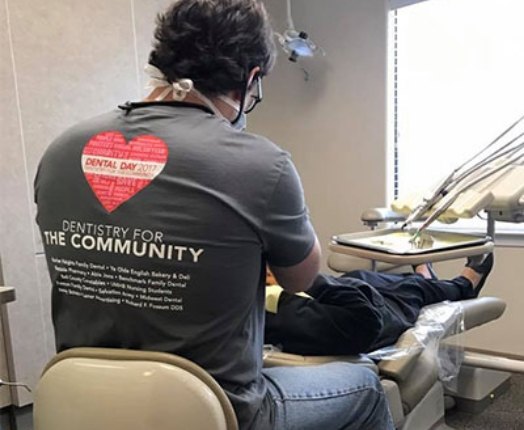 Richard Fossum, DDS hosts free oral cancer screenings for one week in April during OC Awareness Month. We are committed to educating our community of this disease and believe in early detection. Close to 43,250 Americans will be diagnosed with oral cancer this year. It will cause over 8,000 deaths, killing roughly 1 person per hour, 24 hours per day. Of those 54,000 newly diagnosed individuals, only slightly more than half will be alive in 5 years. Early detection may save your life. See more at the Oral Cancer Foundation website.
Donation Nation Blood Drive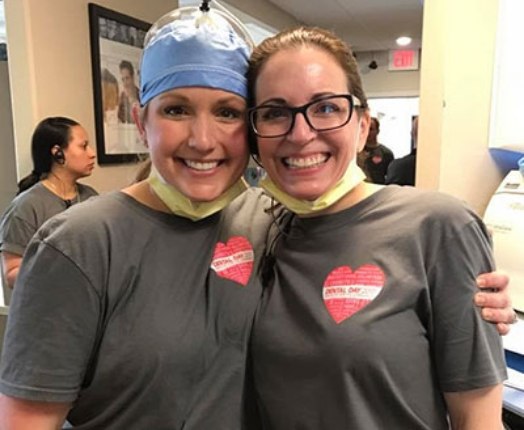 Richard Fossum, DDS and Scott and White Healthcare Blood Care Center partnered together to host "Donation Nation" a company-wide blood drive throughout central Texas. We offered oral cancer screening vouchers and other goodies to all donors. We are proud to give back to our community and were recognized with the 2015 Community Hero Award, Outstanding Corporate Blood Drive as well as an outstanding coordinator award for hosting five additional blood drives. We are looking forward to our next event in April.