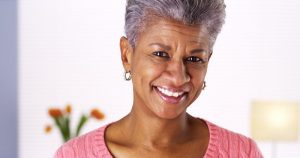 If you have any number of teeth missing, then dental implants in Temple provide the best solution. A titanium post that is surgically inserted into the jawbone, a dental implant mimics the natural function and stability of the original tooth root. This amounts to a beautiful smile and the ability to chew normally again. What should you expect from the implanting procedure, though? A local dentist provides the answer so you can plan accordingly.
Preparing for Surgery
Most dentists will provide a list of activities that need to be completed pre-surgery. They may include:
Rinsing with a special anti-bacterial mouthwash
Taking antibiotics a few days prior to surgery
Eating a satisfying and wholesome breakfast on the morning of the surgery (unless you're receiving IV sedation, which requires you to fast)
Having a driver available to transport you home after the surgery
On the Day of the Surgery
The dental implant surgery will usually be done in your dentist's office. Here's how the procedure is normally carried out:
Phase One
The procedure starts with your dentist numbing your mouth to prevent any discomfort during the surgery. An incision is made into your gums to gain access to the underlying bone, and a specialized (but quiet) drill is used to create a space for the implant to be inserted. Then, it's screwed into place and backed by a titanium abutment.
The gums are closed and stitched, and over the next few months, you'll be given time to heal and for the implant to fuse with the jawbone.
Phase Two
After you've sufficiently healed, you'll be invited back to your dentist's office to have the implant re-exposed. A small extension is placed over the implant and used to capture impressions that will be used by an in-network lab to create a restoration. To ensure your new tooth fits perfectly into your smile line, your dentist will usually have you come for a series of visits where more impressions will be taken. Based on the models created, a final restoration will be fabricated and placed by your dentist, leaving you with a beautiful and functional smile.
Should I Experience Post-Surgery Pain?
After your surgery is completed, you may experience some minor discomfort. You may also notice small bruises or swelling, both of which are perfectly normal. In most cases, taking ibuprofen will help with all of these issues.
Caring for a Dental Implant
The secret to caring for a dental implant is to treat it like you would any other tooth. That means you should be sure to brush and floss at least two times a day, monitor your consumption of foods high in sugar, avoid using your teeth as tools and visit your dentist every six months for cleanings and examinations.
The time has come to take action and replace your missing teeth. Now that you're better informed about what to expect, the next step is to reach out to a local implant dentist to schedule a visit today.
About the Author
Dr. Richard Fossum is a graduate of the University of Texas Dental Branch in Houston. For over 20 years, patients have been able to rely on his expert and compassionate care to steer their oral health in the right direction. Dr. Fossum is an avid learner who takes hours of continuing education, which allows him to provide comprehensive care. He places dental implants at Fossum Dental Group, and he can be reached for more information through his website.