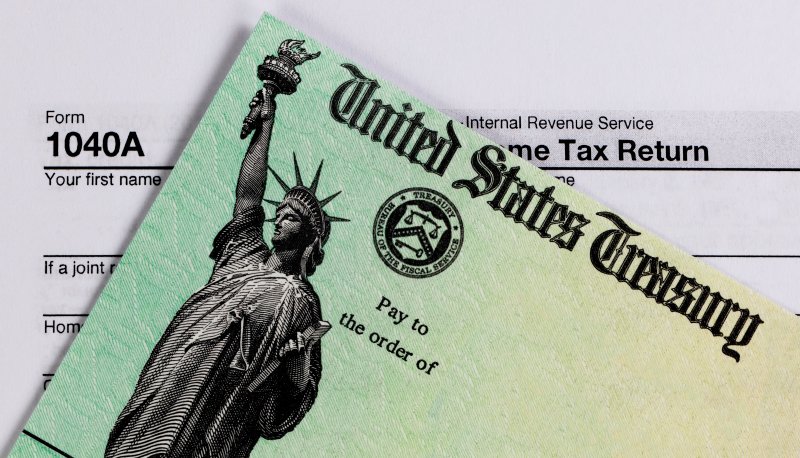 April 15th has come and gone, so you've likely filed your taxes by now. As such, odds are you now have (or will soon) a tax refund to enjoy! Still, don't go using it all for entertainment. In truth, you should spend your tax refund on oral health. Doing so has a whole slew of benefits. If you'd like to learn more, just let your Temple dentist explain. To that end, here are three key reasons to use a tax refund for professional dental care.
Dental Treatment Improves Your Health
Spending money on your oral health is always a smart move. Both preventive and restorative dentistry strengthen your body's physical health.
You see, poor dental health leads to various nasty effects. In the short term, these often include toothaches, tooth sensitivity, swollen gums, and more. With time, though, an unhealthy mouth can put you at risk of deadly diseases like oral cancer and even heart disease.
Thanks to modern advancements, dentistry can keep such issues at bay. A standard cleaning, for instance, can remove plaque and tartar before they trigger decay or cavities. Similarly, attending regular checkups means you're less likely to get life-threatening conditions.
Dentistry Can Offer a Gorgeous Grin
As it happens, even patients with healthy mouths can enjoy dental care's perks. Teeth whitening and veneers could make your yellow, chipped teeth look amazing. On the other hand, you might opt for dental implants to replace missing teeth and restore your smile. Invisalign and braces, meanwhile, would give you nicely-straight pearly whites.
Given such effects, a dentist's care can greatly boost your confidence. You'd then have a stabler mood and stellar mental health!
Tax Refunds Make Dental Costs Manageable
The fact is that many families – including those with insurance – struggle with dental treatment prices. As a result, they face financial hardship and high-stress levels.
Fortunately, a tax refund can make dental costs manageable. All you have to do is talk with your local dentist and make payment arrangements. From there, they can maximize your insurance benefits and ensure the refund is well-spent.
Even better, using a refund for dental care now prevents costly treatments later. Some conditions, after all, get more costly to fix when you delay a procedure. Therefore, acting with a tax refund will limit your long-term costs.
Ultimately, spending a tax refund on oral health is an excellent choice. So, book a dental visit with your local dentist soon!
About the Author
Dr. Richard Fossum is a dentist in Temple, TX, having earned his DDS at the University of Texas Dental Branch – Houston. Given this background, he specializes in preventive, cosmetic, and restorative dentistry, as well as emergency dental services. Thanks to his office's insurance and savings plan options, you can trust him for affordable dental care! Dr. Fossum currently practices at his self-titled clinic and is reachable on his website or by phone at (254)-778-3900.