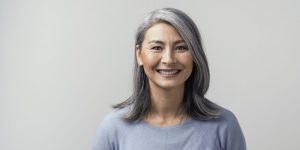 When it comes to replacing missing teeth, dental implants are the most versatile, effective and reliable method available. Because each situation is unique, the number of implants needed is determined on a case-by-case basis. Ultimately, dentists use a few parameters to figure out how many dental implants in Temple are needed. As you keep reading, you'll learn exactly what factors into the decision!
How Many Teeth Do You Have Missing?
The number of teeth you have missing will play a huge role in determining how many dental implants you'll need. The following sheds some light on the different replacement options that are available:
Missing a Single Tooth
Even if you're only missing one tooth, it can become an issue over time, as the vacancy can encourage the surrounding teeth to shift. The answer would be to place a single dental implant, followed by a crown restoration.
Missing Multiple Teeth
When multiple teeth are missing, the typical solution is to place two implants with a bridge attached to it. The restoration, consisting of three to four crowns, will leave you with a fully functional and attractive smile.
Missing All Teeth
If you have a single arch or an entire set of teeth missing, custom implant-retained dentures will be the best choice. Each arch will snap on top of four to six implants strategically placed in the mouth to create a reliable and aesthetic replacement.
Other Factors the Dentist Will Consider
In addition to the number of teeth you have missing, the condition of your oral health will be taken into account. For example, if you have advanced gum disease, it will need to be treated before you can start the implant process.
Additionally, you need to have enough healthy jawbone mass to support implantation. In some situations, the dentist may recommend a bone grafting procedure to buildup the treatment site. This will ensure that the implant seats and fuses sufficiently.
The Value of a Consultation
The best way to get a clear explanation of what to expect from the dental implant procedure is to visit a dentist. After performing a careful examination, the dentist will know for certain what you need to restore your smile and the normal usage of your teeth.
This will also be a great opportunity to ask any questions you may have. Although the implant process can be rather involved, by taking the first step of getting in for a visit, you can have many of your concerns addressed and feel comfortable about the future of your dental health!
About the Author
For nearly three decades, Dr. Richard Fossum has been providing the highest quality dentistry possible. A graduate of the University of Texas Dental Branch in Houston, he takes numerous hours of continuing education to stay abreast of the latest advancements in technology, procedures and safety standards. Dr. Fossum places dental implants at Fossum Dental Group. He can be reached for more information or to schedule a consultation through his website.