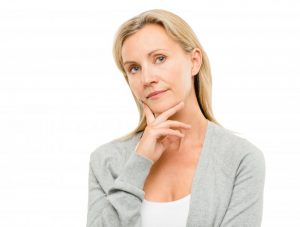 Hands down, dental implants are the most reliable and effective way of replacing missing teeth. The procedure requires several meticulously executed steps to complete. Thus, it's important to know how to find the best implant dentist. As you continue reading, learn about the basics of the implant procedure and what traits to look for in a dentist so you can make a confident decision!
What the Dental Implant Process Entails
Each phase of the dental implant procedure must be well thought out and carefully performed, but nothing gets underway until a thorough examination has been conducted. This is the most important part of the process, as it allows the dentist to assess the current condition of your oral health and jawbone density. If there are issues in either area, they will need to be corrected before moving forward with tooth replacement.
Once you've been cleared to proceed, a titanium post is surgically inserted in the jawbone. This is later followed with the addition of an abutment, which serves as an anchor that allows a custom-designed final restoration to be added.
What to Look for in an Implant Dentist
Here are some areas to consider when evaluating an implant dentist:
Special credentials – All dentists complete a rigorous educational process to earn the right to practice dentistry. However, the placement of dental implants requires additional training.
Experience – You don't want to be the first patient the dentist has performed dental implantation for. Make sure he or she is experienced with working with patients with varying dental health situations.
Positive reviews – Thankfully, patients talk. Take a moment to read the online reviews to get an idea of the type of care and attentiveness you can look forward to.
Willingness to answer questions – Having dental implants placed is a big decision. The dentist should be patient and willing to answer any of your questions so you can feel comfortable about moving forward.
Your intuition – Pay attention to the internal feeling you get about the dentist. Do you feel uneasy about the plan being presented to you? If so, it doesn't hurt to get a second or third opinion.
It's Worth a Visit
Visiting for a consultation is the best way to get detailed information about the dentist's approach to implantation, an accurate cost estimate, a feel for the practice's environment and to ask any questions you may have. You should never feel pressured to make a decision. By remaining mindful of the above tips, you can choose the right implant dentist in Temple and go on to have your functionality, smile and life fully restored!
About the Author
Dr. Courtney Grosskopf is a graduate of the University of Texas Health Science Center in San Antonio. After finishing dental school, she completed a two-year General Practice Residency that focused on dental surgery, implant placement, IV sedation and providing dental care to medically complex patients. Throughout her career, Dr. Grosskopf has successfully helped her patients enjoy complete and healthy smiles by placing dental implants at Fossum Dental Groups. She can be reached for more information or to schedule a visit through her website.