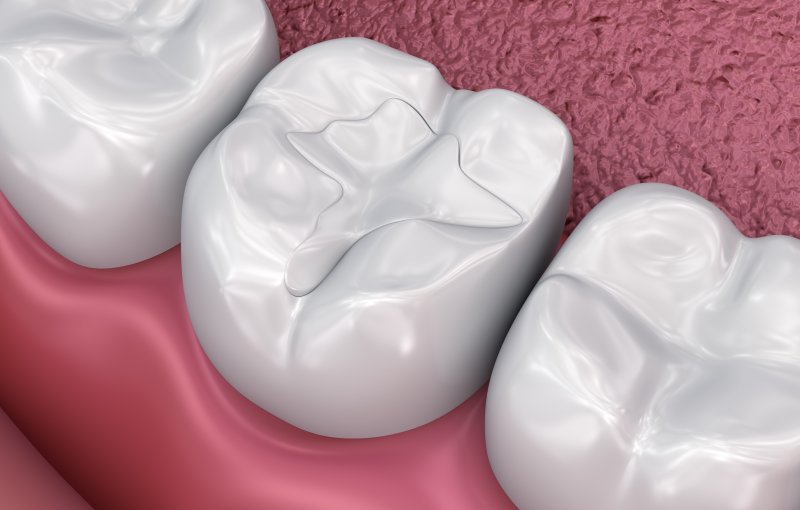 So, you've gotten fillings for your teeth. You're probably pretty happy with them at the moment. That's only natural – your former cavities or tooth decay have been treated! Still, remember that fillings don't last forever. Their lifespan is limited, meaning they'll need replacing eventually. Luckily, your Temple dentist can help you out. Read on, then, to learn how long dental fillings last, the signs you should replace them, and tips for giving them proper care.
What is Fillings' Average Lifespan?
On average, a dental filling has a lifespan of 10 years or so. Many other restorations, in comparison, can last much longer.
Of course, how long your own filling lasts will depend on your context. Besides the treatment's material, several factors can impact its lifespan. Oral health is especially crucial to consider, especially in light of your eating habits and dental hygiene.
When Should You Replace Them?
Some people may never need to replace a filling. Still, chances are you'll have to at some point.
In most cases, replacement should occur when a filling either cracks or wears down. When that happens, the restoration no longer protects a tooth from decay. Instead, it's letting harmful bacteria reach the chomper's inner layers.
Alternatively, you may need to replace a filling if it falls from your mouth. This situation is easy to spot, as the tooth's decayed area should now be more visible.
Lastly, tooth sensitivity is another sign you should replace a filling. This soreness likely indicates that the filling isn't preventing further decay.
How Best to Care for Fillings
Fortunately, the correct practices can ensure a filling lasts a long time. These include the following:
A Good Oral Care Routine: If a filling isn't kept clean, it'll gather plaque and bacteria that could reach the underlying tooth. As such, remember to brush twice daily, floss once daily, and rinse with mouthwash as needed.
Regular Checkups: With regular, six-month checkups, dentists can inspect a filling to detect early problems. That way, they can treat an oral issue before it threatens the tooth.
Avoidance of Bad Dental Habits: In truth, grinding your teeth can damage their filling. It's thus a good idea to prevent the habit if possible. Otherwise, consider wearing a night guard to protect your smile.
Hopefully, you now grasp how long dental fillings can last. So, keep that information handy so you'll be ready if (or when) you need replacements!
About the Author
Dr. Richard Fossum is a dentist in Temple, TX, having earned his DDS at the University of Texas Dental Branch – Houston. He's also a member of the American Dental Association, the Academy of General Dentistry, and the Texas Dental Association. Today, his specialties are comprehensive dentistry and emergency dental procedures. Dr. Fossum currently practices at his self-titled clinic and is reachable on his website or by phone at (254)-778-3900.