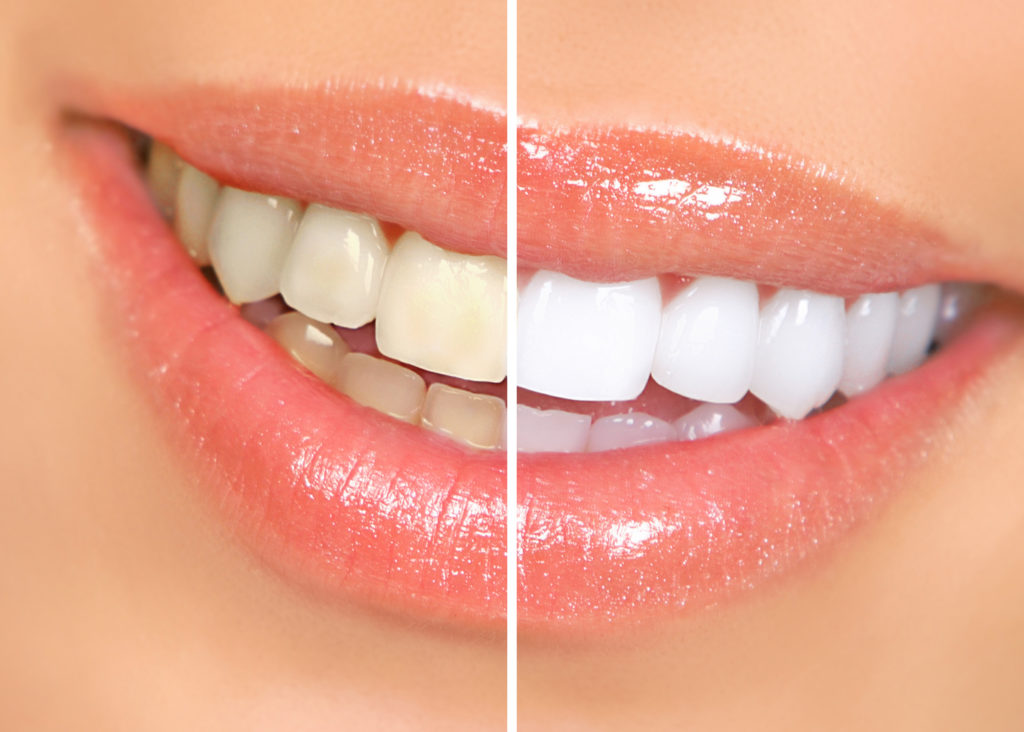 June has come, and it is hot! The temperature combined with the humidity has you reaching for a cold glass of refreshing soda while cooling off on your porch. By July, you can see a noticeable difference in your teeth. Once white, they now have a yellow tinge and a few stains.
If this sounds familiar, then you are not alone. While aging and genetics both play a role in discoloration, everyday habits can also impact their brightness. Below are four common causes of yellow teeth and how teeth whitening in Temple can help restore your smile!
4 Common Causes of Stained Teeth
To practice prevention, or stop your teeth from turning into a deeper shade of yellow, it is important to find the source of the stains and discoloration. Here are four common causes of yellow teeth:
Diet – Although delicious, beverages like red wine, coffee, and soda have a high amount of tannins in them. When this ingredient is exposed to the enamel on your teeth, it can cause stains and discoloration over time. Therefore, make sure to implement a solid brushing and flossing routine after indulging in them.
Smoking – For decades, medical professionals have urged people to quit smoking to prevent damage to their lungs. However, smoking can wreak just as much havoc on your smile. To prevent the tar and nicotine in cigarettes from browning your teeth, you should consider putting a plan in place to help you quit.
Poor oral hygiene – Brushing and flossing regularly are not just suggestions from your dentist; they are guidelines set in place to preserve the health and integrity of your smile. When your teeth are neglected, they are vulnerable to erosion, tooth decay, and cavities. All of these conditions can result in a discolored, frail smile.
Medications – Before starting a new medication, it is crucial to discuss the side effects with your doctor. This is especially important in children under the age of eight since certain antibiotics (like doxycycline) are known for discoloring teeth.  
How You Can Treat Yellow Teeth
To correct discoloration, priority number one is implementing a proper oral hygiene routine. This includes: quitting bad dental habits, brushing twice a day, flossing daily, and visiting your dentist twice a year. Each of these will ensure that your teeth remain healthy, starting at the root. From there, you can speak with your dentist about using professional teeth-whitening to lift stains and discoloration. With a whitening gel and special no-heat light, your dentist can brighten your teeth up to eight shades in one visit! Or, they can create custom bleaching trays that can gradually whiten your teeth over time.
Insecurities about your yellow teeth can cause you to hide your smile at all costs. Fortunately, innovative procedures in dentistry can brighten your smile significantly in just one visit. Then you can go back to enjoying all that summer has to offer with a bright, white smile!
About the Author
After graduating from the University of Texas Dental Branch in 1995, Dr. Richard Fossum practiced dentistry in Albuquerque, New Mexico before settling in Temple. He is currently a member of prestigious organizations, like the American Dental Association, and undergoes numerous hours of continuing education each year. For Dr. Fossum, staying current with new procedures, technology, and safety standards are a top priority to deliver his patients the best dentistry has to offer. If you would like to speak with him about teeth-whitening options, don't hesitate to visit his website.