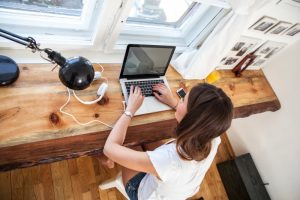 Everyone wants to find a dental professional that caters to them, but this process is not always a simple one. With so many dentists competing for your hard-earned dollars, it can sometimes feel like a free-for-all. But it doesn't have to be that way. As long as you ask yourself the following questions prior to your search, you'll be far more informed and prepared to start your search for a quality dentist. Here are four questions to get you started.
What Are My Needs?
It won't matter how many dentists you research or visit if you don't know what your needs are upfront. To determine these, start with the people around you who you know will need specific types of dental work. For example, does your significant other want access to cosmetic or elective treatments to improve their smile? If you have kids, do they require special care that many dentists can't provide? Is the most advanced dental technology required at the office?
Once you've accounted for yourself as well as your family's needs, then you'll have a much easier time filtering out practices you know won't be for you.
Who Should I Ask for Recommendations?
It never hurts to ask people you trust for recommendations on dental services. Friends and family members won't try to sell you short on a dentist's practices and their far more likely to be direct and honest with their level of care. If a dentist didn't treat them well, they'll be sure to tell you about it.
Additionally, researching a potential practice online is a great way to learn about the dentist's education, experience, and services. It's also a good way to read honest reviews posted on their social media channels.
What is the Practice Like?
Before making a final decision on any practice, it's very important that you visit the dentist first. Visiting the practice gives you a chance to see how it operates, how long people generally wait after they arrive for an appointment, and see if the dentist can answer any questions you may have. They may also feel inclined to show what dental technology they've introduced or discuss treatments they offer that other practices may not.
Does this Dentist Carry Many Red Flags?
If you notice any of the following either during your preview or first visit, you may want to keep searching:
They push unnecessary treatments on you (i.e. saying all your fillings need replacing, multiple crowns you don't need, or excessive X-rays)
They don't take no for an answer when pushing the practice's products like teeth whitening or electric toothbrushes
They try to convince you to seek additional treatments immediately after a simple cleaning or examination
To get the treatments you and your family need, make sure to schedule an appointment after finding the right dentist for you!
About the Author
Dr. Richard Fossum earned his dental degree from the University of Texas Dental Branch in Houston. He takes numerous hours of continuing education to expand his knowledge on dental technology, techniques and safety standards to provide patients the best care possible. To learn more about him or his practice, you can contact him through his website.