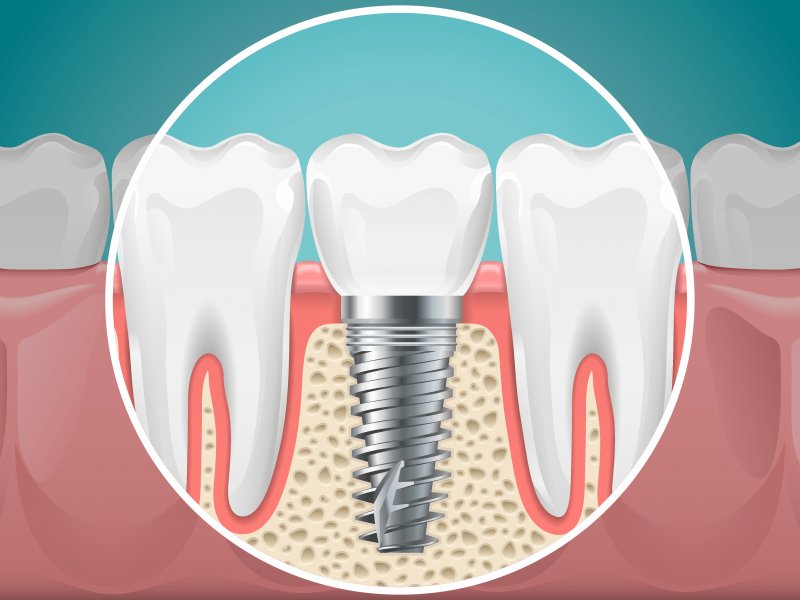 Dental implants have come a long way since they were first crafted in ancient China. At the time, materials like bamboo pegs were used to replace missing teeth. Yikes! Fortunately, patients today can opt for safe, natural-looking alternatives that can replace everything from a single tooth to an entire arch of teeth. However, despite their popularity, there is still a lot of misinformation out there. With that in mind, here are five facts about dental implants in Temple!
#1. Dental Implants Are Cavity-Proof
While your natural teeth are prone to decay, the same cannot be said about dental implants! Since they are crafted of high-quality titanium and porcelain, they are immune to cavities. However, the surrounding teeth and gums are still vulnerable to decay and disease, which can negatively impact the implant. So, it is of the utmost importance that you follow a solid oral care routine, including brushing twice a day, flossing daily, using mouthwash regularly, and visiting your dentist frequently.
#2. They Have an Impressive 95% Success Rate
Dental implants are known for their unparalleled durability and life-like appearance, but they also hold an impressive 95% success rate! While innovative technology and modern techniques have contributed to this statistic, the thorough qualifying process is equally responsible. That is why dental teams start with a complete dental exam and take extensive measures to ensure potential candidates are eligible for the surgery.
#3. You Still Need to Be Aware of Your Diet with Dental Implants
Compared to other tooth replacement solutions, dental implants are relatively low maintenance. However, they are not indestructible, so it is important to be mindful of your diet in the short and long-term. Some good practices are avoiding hard or crunchy foods, never using your teeth to open things, and not biting your nails.
#4. Dental Implants Can Restore Your Teeth and Confidence
Dental implants are categorized as a restorative tooth replacement option. However, their cosmetic benefits cannot be dismissed. Noticeable gaps in your smile can negatively impact your self-confidence, leaving you insecure about your laugh or meeting new people. Fortunately, dental implants are completely customized to your smile, so you can get the dental care you need without calling attention to your treatment.
#5. They Can Be Relatively Inexpensive
The cost of dental implants can vary depending on a number of factors, including how many teeth you are missing. However, whether you are replacing a single tooth or an entire arch of teeth, dental implants should be looked at as an investment in your oral health and overall quality of life. After all, they are the only tooth replacement option that stimulates your jawbone to prevent deterioration and can last 20+ years with proper care.
Each year, hundreds of thousands of patients restore their smile, bite, and speech with dental implants. If you are missing one or more teeth and are ready to bring back your beautiful smile, talk to your dentist today!
About the Author
Since graduating from the University of Texas Dental Branch in 1995, Dr. Richard Fossum has continued to emphasize the importance of education by completing numerous hours of continuing education each year. Today, he uses the latest technology, modern techniques, and excellent care to help his patients achieve full, healthy, beautiful smiles. If you are interested in replacing one or more missing teeth with dental implants, visit his website or give him a call at 254-778-3900.