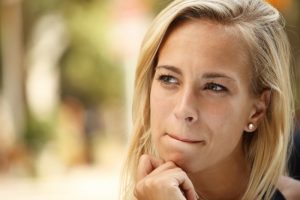 These days, you can find information online to support any stance on any argument. This applies across the board, even when it comes to dental health. As a result, there are far too many mistruths to weed through to get to the truth. This is where a professional comes in handy: to provide factual information. As you continue reading, learn from your dentist in Temple why these 5 dental myths just aren't true!
Myth #1 – It's Sugar That Causes Cavities
While the consumption of sugar plays a vital role in the development of cavities, it is not the sole cause. Instead, it's your body's reaction to the sugar that is the main issue.
Oral bacteria are always present. However, when leftover sugar particles cling to the teeth and along the gum line, the bacteria migrate to the area to feed on them. The result is caustic fluids being released on the enamel (the hard-outer layer of the teeth) that, if not removed, will eventually cause decay.
Myth #2 – Placing Aspirin on Gums Soothes a Toothache
A very common myth is that it's fine to place aspirin directly on the gums when there is a toothache. Unfortunately, this isn't an effective way to relieve pain.
For starters, aspirin is much more effective when absorbed directly into the bloodstream, and that is best accomplished through taking it orally. Furthermore, when it's placed on the gums, it can cause irritation.
The better route to take is to apply ice to relieve any swelling, to contact your dentist to schedule an emergency visit and to take ibuprofen to reduce the pain.
Myth #3 – Brushing Your Gums Causes Them to Bleed
While vigorous toothbrushing can cause your gums to bleed, it isn't always the only reason for this to happen. Often, it can be an indicator of the early stages of gum disease, which is the infection and inflammation of the gum tissue.
Some of the warning signs of the condition, which is brought on by accelerated bacteria and plaque growth beneath the gum line, is gum bleeding, inflammation, redness and discomfort.
Myth #4 – If Your Teeth are White, They Must be Healthy
White and gleaming teeth can be rather misleading when it comes to rating oral health. That's because we typically associate such an appearance as representing cleanliness and purity.
The reality, though, is that your teeth can be aesthetically altered without addressing oral health issues that could be lingering beneath. The right dentist, though, will be sure to assess the condition of your oral health before moving forward with any type of cosmetic dental care.
Myth #5 – Teeth Whitening Isn't Safe
A final myth circulating online is that teeth whitening is dangerous. Nothing could be further from the truth. With the help of a cosmetic dentist, the procedure is actually quite safe, whether done in-office or at-home.
One reason is that the entire treatment process is completely mapped-out before any work begins. For patients who receive in-office whitening, their gums, lips and other soft tissue are secured before the process begins to ensure no irritation.
Then, for patients who receive an at-home whitening kit, the application trays are custom-designed by a cosmetic dentist to fit their mouth perfectly, which also aids in preventing any mishaps.
Now that you're better informed, you don't have to be burdened by any incorrect information. The ultimate way to be educated about anything related to your oral health and to receive a cleaning and checkup is to reach out to your local dentist to request a visit today!
About the Author
Throughout a career that has spanned two decades, Dr. Richard Fossum has remained committed to helping his patients enjoy the best oral health possible. One way the University of Texas Dental Branch in Houston graduate goes about making this happen is to encourage preventive care visits. Dr. Fossum treats patients at Fossum Dental Group, and he can be reached for more information through his website.