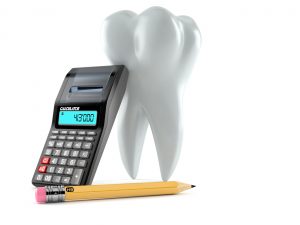 If you are fortunate enough to have dental insurance, then you have the power to steer your oral health in a positive direction. To reap the full benefits, though, it's important for you to visit your dentist in Temple before the year ends. As you continue reading, learn 5 reasons why this is so critical and how taking action now can contribute to excellent oral health in the future!
#1 – Unused Benefits
Most dental insurance plans place a cap on how much money they will pay for dental work within a year. The amount, which can vary from company to company, averages around $1,000 per year, per person. Because this amount typically renews every year (on January 1st), and most plans don't allow for rollover coverage, if benefits aren't used the previous calendar year, they can be lost.
#2 – Deductible
With most insurance plans, there will be a deductible, which is the initial investment patients are responsible for making before their dental insurance will provide any coverage. Usually, this is around $50. Just as benefits renew at the start of the new year, so does the deductible. Thus, if you've met your deductible for the year, now is a great time to visit your dentist to take advantage of the cost savings.
#3 – Premiums
Every month, you pay premiums to maintain your dental insurance. At a minimum, then, you should visit your dentist every six months for cleanings and examinations. Therefore, if there are any issues lurking, they can be identified and treated before they develop into more complicated problems that are costly and complex to treat.
#4 – Fee Increases
Because we live in a society where the cost of living is continuously on the rise, it's only logical for dentists to have fee increases. This will typically happen at the start of the new year, so now is the perfect time to take action to receive care in the most cost-effective manner possible.
#5 – Dental Problems Can Worsen
If you have a dental problem, unfortunately, it won't go away on its own. Thus, ignoring it will only allow it time to worsen. For example, a simple cavity that isn't treated, will eventually develop into a situation that requires a root canal. That's because bacteria don't have an "off" switch.
The best way to prevent unfavorable situations from developing is to visit your dentist now. Therefore, you won't have to worry about wasting money or enduring unnecessary suffering. To take charge of your oral health and your wallet, reach out to schedule a visit today!
About the Author
Dr. Richard Fossum is a graduate of the University of Texas Dental Branch in Houston. For over 20 years, he has been helping patients maximize their dental benefits and maintaining excellent oral health. Dr. Fossum provides top-notch care at Fossum Dental Group, and he can be reached for more information through his website.