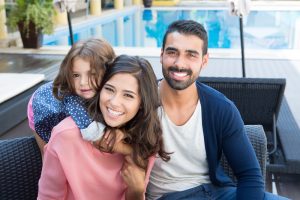 Aside from making sure you've brushed and (hopefully) flossed, you probably don't think too much about your teeth on a daily basis — until something goes wrong with your oral health, that is. When you're confronted with a dental emergency, your smile is suddenly all you can think about. And it can be difficult to know what to do next. Fortunately, there's an emergency dentist in Temple who can help you get out of pain and on with your life!
Dr. Richard Fossum, Dr. Brooke Elmore, and our whole team provide urgent attention and helpful advice to our neighbors who are experiencing dental emergencies. When you call us for an appointment, we'll get the details of your situation and discuss what to do next to help minimize pain and improve the odds of getting a successful outcome.
Act Fast After a Broken/Knocked Out Tooth
The first step to remember after you've experienced a broken or knocked out tooth is to collect the larger pieces for possible reattachment. If the tooth has been completely dislodged from the gum line, rinse away any large debris but do not scrub the tooth or touch its root. Keeping the tooth moist until you can come into our office will improve the odds that we can reattach it. Place the missing tooth back into its empty socket if possible. If not, a cup of milk or salt water will do. Make sure you get in touch with us quickly after the loss of a tooth. Teeth that are not reattached after two hours can usually not be rescued.
Don't Let a Toothache Get Worse
Healthy teeth don't hurt. If you have a lasting toothache, get in touch with your dentist in Temple as soon as possible. Prompt treatment will help you avoid an emergency situation, like being awoken in the middle of the night with an abscessed or severely aching tooth. But if that does happen to you, take an over-the-counter pain medication to manage discomfort until you can make it into our office. You can also swish your mouth out with warm saltwater to kill bacteria, reduce swelling, and ease pain.
Children sometimes complain of a toothache when there's really just something (like a food particle) lodged between their teeth. If your child tells you her tooth is hurting, help her brush, floss, and rinse her mouth. If pain persists, call your dentist right away.
You Can Prevent Dental Emergencies
While there's no way to completely safeguard your mouth from decay and injury, there are some steps you can take to help reduce the chances that they'll happen to you. Athletes of all levels should protect their teeth with a custom-fitted sportsguard. Break bad habits like nail biting and pen chewing. And never use your teeth as tools to break through packaging or plastic. Always reach for the scissors instead!
Save Our Number Today!
Keep your cool during a dental emergency by being prepared with your dentist's number already saved in your phone. You can reach us during office hours at (254) 831-4397. If we don't answer, leave a message and we'll get back to you as soon as possible.