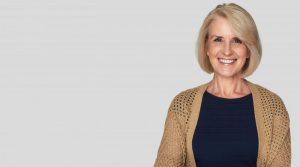 Dental implants in Temple have come to be the gold standard for replacing missing teeth. That's because all other forms of tooth replacement restore smiles from above the gum line. It must be noted, though, that the current implants are a far cry from what they were when they first emerged. As you continue reading, learn about the storied evolution of dental implants and why the updated versions are in a class of their own!
In the Beginning
Historical and archeological records reflect that, in some form, dental implants have been around for well over a thousand years, showing that Man's desire for a completely functional smile is nothing new. In some instances, cultures used crude materials like seashells and carved stones. Ironically, there is evidence of early implants fusing to patients' jawbones.
Dental Implants Have Come a Long Way
Arguably, dental implants leap frogged in the 1950's. Just as most discoveries are made, it was by accident that a Swedish orthopedic surgeon found he couldn't remove titanium optic chambers he had previously implanted in the leg bones of rabbits. It turned out that the titanium material had fused with the rabbits' legs. From this discovery was born the term osseointegration.
Needless to say, titanium would go on to be the most preferred material for dental implant fabrication. Patients are able to benefit from its biocompatibility and durability. It's designed to mimic the shape of the original tooth root, and once it's placed and fused to the existing bone, it can last up to 30 years with proper care.
Other Advancements That Have Contributed
Since the initial discovery of titanium's properties, the implantation process has continued to evolve. Whereas dental implants used to have a smooth surface, the expanded knowledge of bone biology has prompted some changes. Scientists have discovered that bones prefer to grow against a roughened surface. This method also allows for a greater surface area for the bone to fuse with, which amounts to a more secure and stronger bond.
What This Means for You
The advancements in dental implant techniques and materials mean your healing time could very well decrease. Whereas it could take up to six months in the past to heal and for the implant to fuse, there have been breakthroughs. In some cases, the process only takes six weeks.
In addition to shape variations, dental implants are now fabricated with threads that allow for an even more secure fit. And with the use of advanced site preparation techniques, a version of dental implants can be snuggly inserted into the jawbone to allow for prosthetic teeth to be securely fastened to them the same day. Referred to as immediate loading, this method is especially helpful for replacing one or more of the front teeth. That means you can be back to normal in far less time.
Here are two other breakthrough implant procedures:
Implant-retained bridges – Two implants placed to support a single dental bridge that snaps in place
All-on-4 implants – Strategically placed and angled implants to replace a single arch or full set of teeth in a less invasive manner
The evolution of dental implants has made a way for countless patients to enjoy a rejuvenated life. To find out if you're eligible for the procedure, reach out to a local dentist to schedule a visit. The steps you take today could result in a confident and healthy smile in the near future!
About the Author
Dr. Courtney Grosskopf earned her dental degree from the University of Texas Health Science Center in San Antonio. She completed a two-year General Practice Residency that focused on dental surgery, implant placement, IV sedation and treating patients with complex medical histories. Dr. Grosskopf enjoys helping patients regain fully functional lives by placing dental implants at Fossum Dental Group, and she can be reached for more information through the practice's website.