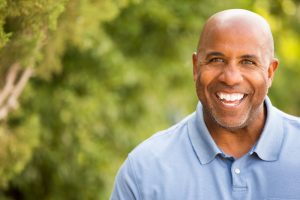 When it comes to replacing your missing teeth, the most reliable and effective solution is dental implants in Temple. While the benefits are undeniable, it's important that you make the right decision about who you receive care from. As you continue reading, a local implant dentist reveals what you need to know when shopping for dental implants.
Find Out if the Procedure is Done In-House
As a result of the rising interest in dental implant placement, more dentists are now offering this as a service. Many, though, will refer patients to an outside specialist for the actual insertion process. This can present quality-control concerns and force you to undergo treatment in an environment that you may not be comfortable in.
By finding a dentist who can perform the complete implant procedure in-house, you'll have one less thing to worry about.
Make Sure That Quality Components are Used
A dental implant is a life-long investment into your oral health. To get the maximum longevity, inquire about the effectiveness of each component, and don't be shy to ask if the products provided have been thoroughly tested for safety and durability.
Look for a Technologically Savvy Practice
Over the past 60 years, the dental implant process has grown by leaps and bounds. Dentists now have access to advanced technology to contribute to the success of the implant procedure. Be on the lookout for such innovative aids as cone beam imaging, 3D implant modeling and wax-up models.
Pay Attention to the Reviews
One of the advantages of living in the digital era is that you can usually find reviews online about anything you're considering. So take a moment to read what other patients have to say about the prospective dentist. The more positive feedback that you can find, the better you can feel about moving forward to have your missing teeth replaced.
Get a Feel for the Team
When you have a dental implant placed, you won't only be working with the dentist. You'll also have considerable interaction with the team. It's best to choose a practice where each member of the staff is unified in the information they provide, everyone has a positive attitude about delivering care, and the atmosphere is friendly and accommodating. Therefore, once you commit to the implant procedure, you won't have any regrets.
Ultimately, making an informed decision about who to receive a dental implant from should involve visiting for an initial examination and consultation. Therefore, you can ask any questions you may have and get an upfront impression of the dentist and practice. When you find the right match, don't hesitate to move forward to have your smile and life restored!
About the Author
Dr. Courtney Grosskopf earned her dental degree from the University of Texas Health Science Center in San Antonio. She went on to complete a General Practice Residency at the Medical College of Georgia, where she received advanced training in dental implant placement. Dr. Grosskopf restores smiles and functionality at Fossum Dental Group, and she can be reached for more information through her website.