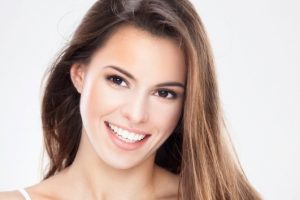 You take a proactive approach to protect the health of your teeth and gums. You brush and floss every day, but are you visiting your dentist in Temple regularly? If you are not, don't worry, you are not alone as only 64% of adults saw their dentist last year. Often, it is believed that you only need to schedule an appointment if you are having issues, but this is not true. You need to visit every six months for a cleaning and checkup to protect your oral health from damage. At Fossum Dental Group, we will help you foster a life-long commitment to a healthy smile with preventive care.

Why Do I Need a Cleaning?
Your toothbrush and floss are your first line of defense against dental problems, like gum disease and tooth decay. However, they are only half of what your smile needs to stay clean. Even with the best oral hygiene habits, there are still areas in the mouth that you cannot reach, like below the gum line. These hard-to-clean places begin to accumulate plaque and tartar, increasing your risk for gum disease. The only way to remove the buildup is with a professional cleaning every 6 months.
Our hygienist will use special dental tools to clean the teeth. Then, we will discuss your oral hygiene habits and make recommendations for improvement to ensure the long-term health of your smile. We may suggest additional procedures, like a fluoride varnish, to help ward off dental issues.
Why Do I Need a Checkup?
Unlike medical care, dentistry is designed to prevent problems from occurring instead of treating them after they have developed, which is why you need a checkup twice a year. With a regular visit, we monitor your dental health to detect areas of concern while they are small. With quick intervention, we prevent them from worsening to reduce the risk for costly or invasive treatments in the future.
During your checkup, a visual examination is performed, which checks the gums, teeth, tongue, neck, throat, and other areas related to your dental health. We take diagnostic images to see your teeth and gums below what is visible on the surface. This gives us a complete picture into your oral health to ensure there are no issues brewing that cannot be seen with the naked eye. With a deeper insight, we will create a customized treatment plan to help you achieve your goals for a healthy smile.
Where is a Dentist Near Me for Preventive Care?
If you have not been to your family dentist in Temple within the last six months, do not wait until after a problem has developed to schedule your appointment. Take a proactive approach to protect the health of your teeth and gums with a cleaning and checkup. Contact Fossum Dental Group today to schedule your appointment. We look forward to helping you achieve and maintain a healthy, beautiful smile.