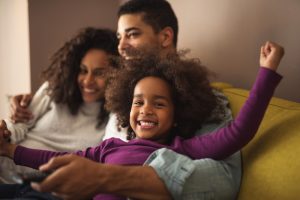 Did you know patients who have insurance are more likely to engage in the preventive care that keeps smiles clean and healthy for a lifetime? Unfortunately, too many people let their unused benefits slip away at the end of the year! Your dentist in Temple doesn't want that to happen to you and your loved ones in 2017. Keep reading to find out how we can help you maximize your benefits — so you can welcome the new year with a clean, healthy smile.
Insurance Benefits Don't Roll Over
We know life gets busy and it may seem like you don't have time to schedule an appointment at the dentist this time of year, but keep in mind that because plans are set on a calendar year, your dental insurance benefits are set to expire when the ball drops at the end of 2017. Any unused benefits or money you have accrued toward your deductible will not roll over to 2018. That means, if you haven't maximized on your plan, time is running out!
Your dental team can help you determine how to make the most out of your benefits by checking to see if you have met your deductible, what your annual maximum is, and whether you have any delayed treatment needs.
Six Month Visits Are Free
Did you know that with your dental insurance, you and anyone else who's covered under your plan are eligible for two checkups and cleanings — totally free — each year? When you visit an in-network dentist, all you have to do is provide your dental insurance information. Then you are free to come in, receive the services, and then go on your way without any money exchanging hands.
These preventive appointments are the foundation of every healthy smile. First, our dental hygienists will remove all of the plaque and tartar that has had the chance to build up since we last saw you. We will take x-rays and then your dentist will perform a tooth-by-tooth examination. During the checkup, we are looking out for:
Tooth decay on the surface of and between teeth

Gum disease

Faulty dental work

Oral Cancer
If we do spot an issue, we will put together a plan to help you receive the restorative dental care you need as soon as possible. If you schedule your checkup in October or November, chances are good we can get it performed before the new year. That way, if you have already met your annual deductible, we can help you make the very most out of your investment in 2017! Most restorative treatments are covered up to 80%.
So — have you (and your family members if they're covered, too) received two checkups and cleanings this year? If not, it's not too late to schedule one! We'll have you smiling big and bright to welcome 2018.
About the Authors
Dr. Richard Fossum and Dr. Brooke Elmore are local leaders in general, restorative, and family dentistry. To learn more about them or the dental insurance plans accepted by Fossum Dental Group, please do not hesitate to get in touch at (254) 778-3900.