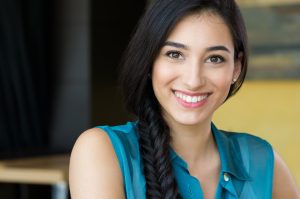 Does the thought of visiting the dentist put butterflies in your stomach? There's nothing unusual about dental fear or anxiety. Patients of all ages and stages of life may get a little antsy before having work done — but when it interferes with your ability to seek the care you need, that's when it's time to find a solution. Your dentist in Temple offers sedation dentistry to help. Keep reading to find out how you can really relax in the dental chair (yes, it's possible!) with comforting sedation.
Your Options in Sedation Dentistry
In addition to our focus on taking a gentle, caring approach with all of our patients, we've got three methods of helping you relax at the dentist's. Nitrous oxide, oral conscious sedation, and IV sedation are safe and highly effective in helping our patients relax enough to receive the dental care they need.
Here's how they work.
Nitrous oxide: Also known as

laughing gas

, this is the lightest level of sedation available. You breathe in the gas throughout your appointment, and it helps you feel light, relaxed, and maybe even happy to be in the dental chair. We love laughing gas because it makes our jokes a whole lot funnier. The effects wear off quickly after the treatment is over.

Oral conscious sedation: A deeper level of relaxation is available with oral conscious sedation. It's good for longer procedures or patients who are moderately nervous about dental work. We'll prescribe a medication you take about an hour before your appointment. By the time you're settling into the dental chair, you're completely relaxed. We may combine oral conscious sedation with nitrous oxide for additional relaxation.

IV sedation: The deepest level of sedation is achieved by administering the medication directly into the vein. We can closely monitor the amount you receive to ensure you stay completely relaxed throughout the procedure. You're still conscious while under IV sedation, but you may doze on and off.
The Many Benefits of Sedation
Sedation doesn't just help you relax and benefit from the care you need to enjoy better smile health for life. It also allows your dentist to work efficiently, without the need for long pauses or multiple appointments. And that reduces the amount of time you spend at the dentist's overall. Some patients also discover they only need one visit under sedation to overcome a dental fear or anxiety. After they see there is nothing to fear from dental work, they are able to relax and receive the care they need moving forward.
Is Sedation Dentistry in Temple Right for You?
If you have ever avoided the dentist due to your fear or anxiety, sedation could be just the thing you need. It's also an excellent option for patients whose mobility issues or chronic pain prevent them from reclining in the dental chair for extended periods of time. Our three sedation methods help patients overcome mental and physical barriers to receive the care they need!
Talk to Us Today!
If you're avoiding the dentist due to your discomfort in the dental chair, or if you'd just like to be a little more relaxed throughout an upcoming visit, please don't hesitate to get in touch with us. Request an appointment online today!