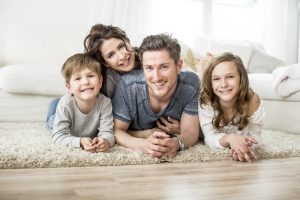 One of the most common oral procedures is the removal of wisdom teeth, especially for older teens and people in their early 20s. Your dentist in Temple will recommend extraction if the these third molars are trapped beneath the gums and have resulted in infection or are causing you pain. The procedure itself is routine and pain-free — so there's no reason to put it off if you or your child need to say bye to wisdom teeth. But how can you know? Keep reading for the top signs that you need to have this third set of molars extracted.
#1: There's Pain or Swelling in the Back of Your Mouth
Wisdom teeth that have not erupted properly (and that's the majority of the ones that come through) will likely cause pain. They often become trapped in the gum line and place pressure on the surrounding teeth, resulting in an ache or making it difficult to open and close the jaw properly. If you have pain in the back of your mouth or if your gums are swollen around the area where the third molars are, you may need to have an extraction.
#2: You Can See the Wisdom Teeth
While you are investigating what is going on at the back of your mouth, you may see evidence that one or more of the wisdom teeth have tried to peek through. If you can see the pearly white tooth enamel and the area around it is red and inflamed, schedule a visit with your dentist right away. Chances are good that you need to have the tooth/teeth removed to keep the infection from getting worse.
#3: Your Teeth Are Starting to Shift
When the wisdom teeth start to emerge but there is not enough room for them, they place pressure on the surrounding molars — and this can throw the entire alignment of your bite out of whack. If your teeth have started to become sore or move around, you may need to have your third molars removed.
#4: Your Dentist Has Told You So
The only way to know for sure whether or not you need to have wisdom teeth extracted is to visit your dentist. If you or your child have experienced any of the previous symptoms, visit your dentist right away. Our office will also routinely screen our teen patients' mouths for evidence of wisdom teeth hiding beneath the gum line. If they are likely to cause problems upon eruption, we may recommend preventive extraction to stay one step ahead.
Don't Put Off Wisdom Tooth Extraction
Wisdom teeth often cause problems when they decide to erupt — and it is estimated that around 80% of people will have this extra set of molars emerge at some point in their lives. If you are experiencing aches and pains related to wisdom teeth, don't delay seeking the treatment you need! We handle extractions with the utmost in precision and efficiency.
Meet the Doctors
Dr. Richard Fossum and Dr. Brooke Elmore offer full-service dental care from the comfort of their state-of-the-art office. If you suspect you or your child are experiencing pain related to your wisdom teeth, we invite you to get in touch with the Fossum Dental Group at 254-778-3900.