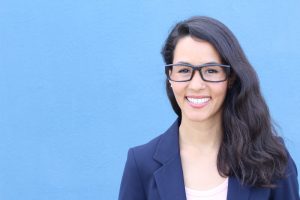 April is National Oral Health Awareness Month, and it couldn't come at a more important time. Did you know that estimates say almost 50,000 people will be diagnosed with oral cancer this year? Or that the disease kills one American per hour, every single day of the year? These statistics are alarming — but the good news is that routine oral cancer screenings can help to ensure that you get the treatment you need right away if the disease does develop. Keep reading to learn more from your dentist in Temple, just in time for Oral Cancer Awareness Month!
What Is Oral Cancer?
Oral cancer is cancer affecting the lips, cheeks, gums, tongue, or hard/soft palate of the mouth. It is primarily caused by tobacco use, but other factors (including family history of cancer, prolonged UV exposure, etc.) may increase the risk of getting oral cancer. Human papillomavirus is also closely linked to cancer of the mouth, which is causing more young, otherwise healthy patients to be diagnosed than ever before. Still, most patients who have oral cancer are past the age of 55. Men are more likely to receive an oral cancer diagnosis than women.
What Are the Symptoms of Oral Cancer?
The warning signs of oral cancer include:
Lesions in the soft oral tissue that do not heal after several days

Irregularities in or around the mouth, including lumps, bumps, or areas of discoloration

Rough patches in the soft oral tissue

Change in symmetry of the face

A change in the tone of voice

Difficulty swallowing

The sensation that something is caught in the throat
Who Should Get Oral Cancer Screenings?
Given the increase in oral cancer diagnoses for younger patients, it is now recommended that all adults over the age of 18 should have an oral cancer screening. It is easy to book — just let us know you would like one when you call to make your routine checkup and cleaning. Or, you can also schedule a separate oral cancer screening apart from your regular preventive care.
How Often Should I Get an Oral Cancer Screening?
Having an oral cancer screening performed annually aids in early detection and successful treatment of the disease. With a five-year survival rate of only 60%, the need for routine screenings is even more evident. And guess what? There has never been a better time to book one than in April — during Oral Cancer Awareness Month! Help us honor the occasion by scheduling an oral cancer screening today.
Meet the Practice
The Fossum Family Dental Group offers full-service dental care from the comfort of a state-of-the-art practice. This April, they invite all adult patients to honor Oral Cancer Awareness Month by booking a screening. Contact the office by calling 254-778-3900 today.