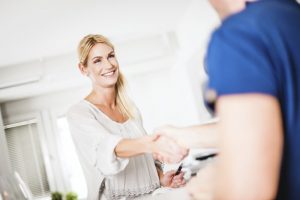 Did you know that only 2.8 percent of people with PPO dental plans reach or exceed their annual maximum? That means nearly 97 percent of Americans with PPO plans are leaving money on the table when it comes to their dental benefits. Of course, it doesn't matter if you have a PPO plan or a flexible spending account (FSA), chances are you haven't used all of your benefits or funds.
Once January 1st rolls around, your benefits are more than likely to expire. Read this post from a dentist in Temple to ensure that you get your money's worth!
Dental Insurance: Use It or Lose It!
Whether you have dental insurance through your employer, an individual plan bought from the Health Insurance Marketplace, or an FSA account, most benefits don't carry over into the next year. That means if you have unused dollars sitting in your account or benefits that you never used, you essentially allow them to expire and the insurance company further profits off of your lack of treatment.
Of course, some plans don't necessarily end at the beginning of 2019, so it's important to confirm this with your employer or insurance company directly. However, it is a common enough deadline to raise concern for most people. Let's take a moment to learn what your next steps should be.
How to Make the Most of Your Plan
Keep in mind that most dental plans will cover a large majority of your treatment if it's considered a preventive measure. That means exams, cleanings and X-rays are typically covered between 80 and 100 percent. Assuming you visit the dentist regularly, practice proper at-home care and maintain a diet that promotes good oral health, you'll likely only need to use your insurance for these types of treatments.
Using your coverage now is key because, depending on the treatment you need, you may need to schedule a follow-up as well, such as for dental crowns or fillings. Scheduling appointments in the spring is ideal because your next bi-annual cleaning will occur around fall. Summer is a great time to schedule if you have kids who are going back to school soon. This also makes it easier to schedule appointments for while they have time off, both during summer and winter breaks.
Once you know what your needs are and how many appointments you'll need to set, it's time to speak with a practice employee, particularly the point-person on dental insurance. They can go over your benefits, determine what is covered, send claims to your insurer and answer any questions you may have about your coverage.
Don't let the benefits you paid for go by the wayside. Schedule an appointment today and keep your oral health in check!
About the Author
Dr. Richard Fossum earned his dental degree University of Texas Dental Branch in Houston. Since then, he's completed many hours of continuing education in order to provide the community the best dental care possible. He's always looking for new and more effective ways to provide the high quality care that patients pay for every year. To learn more about his practice or see what benefits you need to use. You can contact him through his website.