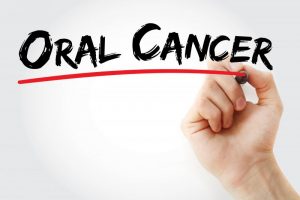 Do you ever worry about the risks of oral cancer? When you think about the dentist office, you're probably more concerned about having a few cavities or your dentist reminding you that you're not flossing enough. But what about the likeliness of you developing oral cancer? If that thought hasn't crossed your mind, you may want to listen up. Your dentist is your first line of defense when it comes to this horrible disease, and if you want to receive successful treatment, early detection is key. A dentist in Temple explains the importance of oral cancer screenings.
Why is Screening for Oral Cancer Important?
Every hour, another person in the United States dies from oral cancer. Often associated with smoking or heavy alcohol consumption, it's not always heavy smoker or drinkers who develop the disease. Since it is often diagnosed in its later stages, only half of the patients suffering from oral cancer live longer than five years. You might even be surprised to know that the mortality rate of those with oral cancer is higher than patients who have cervical cancer, ovarian cancer, kidney, brain, or liver cancer, or Hodgkin's disease.
If oral cancer is detected in its early stages, there is a high success rate for treatment. This is why your dentist strongly encourages regular dental visits so you can be properly screened.
How Often Should I Be Screened?
Adults who do not smoke, drink, or practice risky lifestyle behaviors that could increase their chances for oral cancer should be screen at least once each year. Men who are over the age of 40 and women between the ages of 20 and 40 tend to be the most prone to developing oral cancer and may need additional screenings throughout the year. This is because certain lifestyles can increase the risk. These include:
Tobacco usage
Heavy alcohol consumption
Viral infections
Autoimmune deficiencies (HIV or diabetes)
How Do You Screen for It?
Using a Velscope, your dentist can perform this painless and non-invasive procedure during a regular dental checkup. The Velscope is an identification and marking system that detects abnormalities of the tissue. Your dentist will use this in addition to a visual exam to determine if you have any signs of oral cancer.
When screening for oral cancer, you will need to rinse with a cleansing solution. Then, your dentist will begin examining your mouth using the Velscope wand. If it discovers a problem area, the spot in question will illuminate and appear different from the nearby tissue.
Don't let your fear of finding out if you have oral cancer keep you from being screened. It's always better to know early, so it can be treated effectively. With oral cancer, waiting isn't an option, as it could mean life or death, so schedule an appointment with your dentist today.
About the Author
Dr. Richard Fossum, DDS, attended the University of Texas before graduating from the University of Texas Dental Branch in Houston in 1995. He and his team at Fossum Dental Group look forward to improving your oral health and caring for all your dental needs. Standing by the philosophy of "Lifetime Care," we are patient-centered and believe we can positively influence a person's quality of life. To learn more about Dr. Fossum or our services, visit our website or call (254) 778-3900.