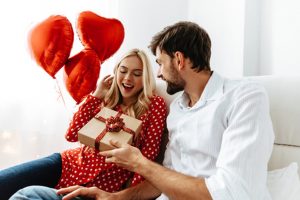 Valentine's Day is right around the corner, and you might be struggling to brainstorm the perfect gift idea for that special someone in your life. Even though a bouquet of roses or box of chocolates might seem like a safe bet, have you considered gifting your loved one something that won't just bring a smile to their face, but also protect that very smile? Here are a few Valentine's Day gift ideas from your dentist to inspire you!
1. Fresh Fruit
Fruit is exponentially better for you than many of the traditional candies and sweets that are enjoyed during Valentine's Day, so you should try to substitute in a fresh apple, orange, or banana in lieu of the usual candy bar or lollipop. Plenty of companies also offer edible arrangements for Valentine's Day in the form of fruit baskets and trays. Fruit also contains vitamins that directly benefit your oral health!
2. Solid Dark Chocolate
Did you know that dark chocolate is technically better for your teeth and gums than milk chocolate, as well as many other types of candy? Dark chocolate contains much less sugar per serving, making it a decent substitute if your loved one has a notorious sweet tooth. You might also consider sugar-free candy variants too; just be mindful of hard candies and gummies that have the potential to harm enamel.
3. Plants, Flowers, or Succulents
Giving your loved one some beautiful flowers, a dazzling succulent, or another type of plant they can care for will show them just how highly you value them. While these items don't directly benefit your oral health, they will bring a smile to your loved one's face every time they look at it!
4. A Brighter Smile
If your partner has been on the fence for a while about receiving cosmetic dentistry, you might consider giving them the gift of a brighter smile this Valentine's Day! Your dentist can utilize state-of-the-art equipment and techniques to give your loved one a set of pearly whites they won't want to stop showing off! Depending on their needs, options such as teeth whitening, veneers, dental bonding, and more are all capable of providing dazzling results.
About the Author
Dr. Richard F. Fossum received his DDS from the University of Texas Dental Branch – Houston and has proudly served patients and families in the Temple, TX area for several years! His practice is pleased to offer exceptional dental care, including various preventive, cosmetic, and restorative treatment options. If you have any questions about the article or want to arrange a visit, please contact Dr. Fossum through his practice's website or over the phone for assistance: (254) 778-3900.