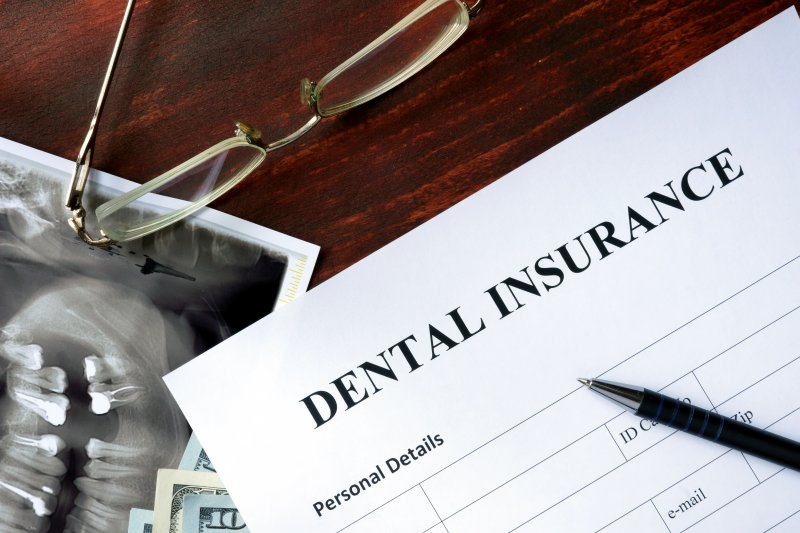 Before you get dental treatment, you should confirm the expenses involved first. After all, you won't know whether you can afford the procedure if you don't. In particular, it'd be good to find out what your dental insurance plan covers. That way, you can adjust things so that your future visit meets your needs and fits your budget. Luckily, your dentist in Temple can help you through this process. Here's a summary of what dental insurance often covers, what it doesn't, and how to make the most of your plan.
What Does Dental Insurance Usually Cover?
Most dental plans pay at least part of the cost for preventive, restorative, and orthodontic services. They do so according to a 100-80-50 structure, which covers the following:
100% of Preventive Care – In other words, you can expect your insurance to fully cover regular cleanings, checkups, routine X-rays, etc.
80% of Basic Procedures – This category is for treatments that fix minor issues like cavities, including fillings, extractions, and root canals.
50% of Major Procedures – Restorative procedures such as bridges, implants, and crowns fit in the "major procedures" section.
What Does it Not Cover?
In general, a dental plan won't cover cosmetic dental work. Insurance companies don't consider these treatments "medically necessary," as they don't repair damaged teeth or gums.
Consider services like veneers, for example. They could make your teeth look nicer but wouldn't fix medical issues like cavities, infections, etc.
Still, keep in mind that some necessary services can provide cosmetic benefits. Such care, then, could still be covered by your dental plan. Take orthodontics— it may improve your looks, but it might not be considered purely cosmetic by insurance.
Making the Most of Your Dental Insurance
If you don't act carefully, you may leave some dental benefits unused by year's end. To keep that from happening, use these tips as soon as you can:
Talk with your insurance provider to learn your policy's details and confirm your coverage.
Always see your dentist for your six-month checkups and cleanings.
Schedule restorative work right when you need it.
Remember that your benefits have a deadline, so you need to use them before you lose them!
Hopefully, now you have a better idea of how to use dental insurance for treatment. Therefore, talk to your local dentist about your options in the coming days!
About the Author
Dr. Richard Fossum is a dentist in Temple, TX, having earned his DDS at the University of Texas Dental Branch – Houston. He specializes in preventive, cosmetic, and restorative dentistry, as well as dental emergencies. His office accepts a wide variety of insurance plans, making sure to work with patients to make care affordable. Dr. Fossum currently practices at his self-titled clinic and is reachable on his website or by phone at (254)-778-3900.