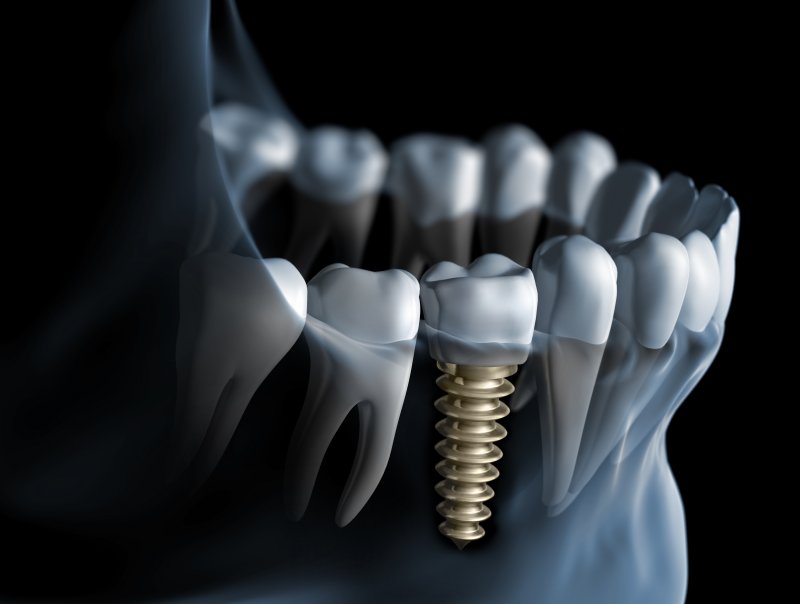 With modern dental technology, people who are missing teeth have several different options out there when it comes to replacing them. However, you want to make the best decision for your own personal needs. Dental implants in Temple have become popular over the years because of their many benefits, but are they worth the cost? Your dentist explains more about the pros of getting dental implants so you can decide if they are a worthwhile investment for your smile.
What Are the Benefits of Dental Implants?
In order to determine whether or not dental implants would be of the greatest benefit to you, it is important that you know their benefits. Here are just some of they many advantages of getting tooth implants to replace your teeth:
Bite Force: When you have dental implants, you don't have any eating restrictions. This is because they can restore up to 90% of your chewing power. Dentures, on the other hand, may require you to continue refraining from eating some of your favorite foods.
Easy to Maintain: Taking care of dental implants is just like caring for your natural teeth. You should brush twice and floss at least once each day and get into the routine of rinsing. Regular dental visits are also needed to keep your smile in good shape.
Prevents Bone Loss: As of now, dental implants are the only tooth replacement option out there that maintains the integrity of the jawbone. This is because the implant replaces the natural root of the tooth. This way, the bone is being stimulated by regular chewing so it can stay strong for years to come.
Longevity: Dental implants can last upwards of 25 years when cared for properly. They could even last a lifetime. Dentures need to be repaired and replaced periodically and dental bridges only last between 5 and 15 years before they need to be replaced.
Comfort: Dentures can be uncomfortable. However, dental implants feel just like real teeth. Many patients forget that they're even there.
Are Dental Implants Worth the Price?
You need to think of dental implants as an investment. By getting implants, you can save more money in the long run by avoiding the need for other restorations that won't last nearly as long and won't offer the same benefits. If you opt for dentures or bridges, they will need to be replaced over time while implants can last for the rest of your life if you maintain them properly. In the end, many patients find that investing in their smile is worth the cost.
If you're interested in dental implants, ask your dentist if you'd make a good candidate. With the help of your dental provider, you can decide whether or not they are right for you.
About the Author
Dr. Richard Fossum earned his dental doctorate from the University of Texas Dental Branch in Houston and has been practicing for more than two decades. He is a member of the American Dental Association, Texas Dental Association, Central Texas Dental Society, and the Academy of General Dentistry. For more information on dental implants or to schedule a consultation, visit his website or call (254) 778-3900.