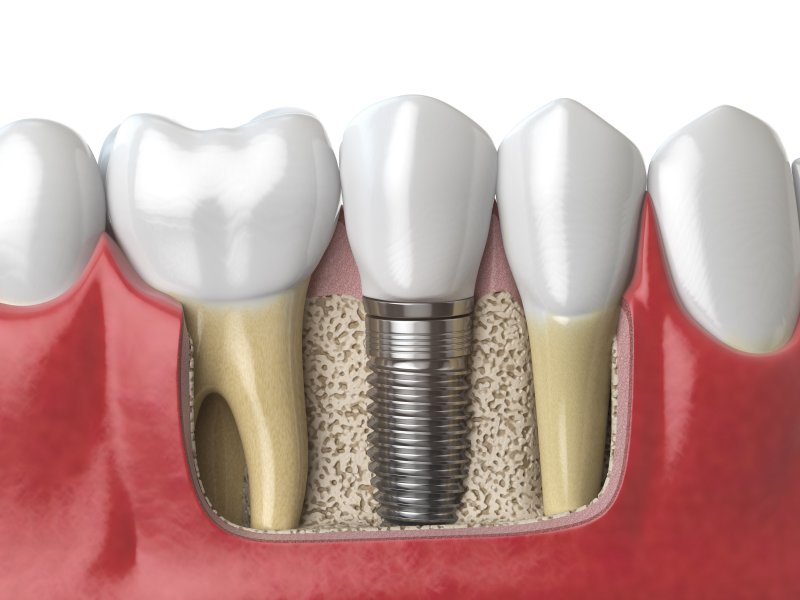 If you're one of the 178 million Americans who are missing teeth, you've probably considered your options when it comes to tooth replacement. Dental technology has come a long way so people who are suffering from tooth loss are able to restore the functionality of their smile. One of the ways they do this is through dental implants in Temple. Continue reading to learn about why implants are so popular and how they can benefit you.
Dental Implants Work!
When implants are fitted and placed correctly by a skilled dentist, they have a success rate of 95-98%. They are also the longest-term option when it comes to tooth replacement, lasting upwards of 25 years if they are cared for correctly. This is much longer than dentures, which need to be replaced every 5-8 years, and bridges, which have a maximum lifespan of 12 years.
Implants Prevent Jawbone Shrinkage
Dental implants are the only tooth replacement option that prevents jawbone shrinkage. If the jawbone begins to deteriorate as the result of a missing tooth, the surrounding teeth fill in the space which causes misalignment. Eventually, there will be a loss of facial structure and you will appear much older than you actually are. Implants prevent this because the titanium material is placed directly into the jawbone and fuses with it through a process called "osseointegration." This way, the bone will get the stimulation it needs from chewing to prevent it from deteriorating.
Tooth Implants Look Natural
There is no need to worry about them moving around. Dental implants act as natural teeth and look like them too. The artificial tooth that is placed at the end of the implant is chosen to match the exact color, size, and shape needed for a natural-looking appearance. Unless you tell someone, it's unlikely they will even know that it's there.
Dental Implants Are Durable
Because the implant is fused with your jawbone, you will be able to apply the same amount of force to it as you would with your natural teeth. There is no slipping and sliding and there are also no limitations on eating any of your favorite foods.
Implants Are Customized
Whether you are missing one, several, or all of your teeth, your dentist will be able to create a customized treatment plan just for you so implants will be able to meet all of your needs. There is no one-size-fits-all approach with this type of procedure. You will get your own, unique smile back.
With all of the benefits of dental implants in Temple, it's no wonder they are so popular. There is no reason to let missing teeth hold you back any longer. By choosing implants, you will have your beautiful smile back and ready to show off in no time!
About the Practice
At Fossum Dental Group, Dr. Richard Fossum and Dr. Courtney Grosskopf are committed to helping patients in the Temple, TX area achieve their oral health goals. Dr. Fossum graduated with his dental degree from the University of Texas Dental Branch in Houston and has gained 25 years of experience since. He's a member of several professional organizations including the American Dental Association and the Texas Dental Association. Dr. Grosskopf earned her DDS from the University of Texas Health Science Center in San Antonio and completed a General Practice Residency at the Medical College of Georgia where she learned about implant dentistry. They provide dental implants as one of their many services. For more information or to schedule a consultation, visit their website or call (254) 778-3900.