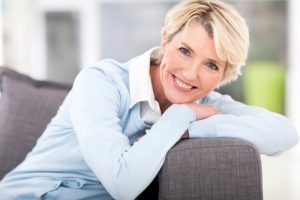 Are you missing one or more teeth? If you're like the millions of Americans with incomplete smiles, you may be considering replacing your teeth. There are many options for tooth replacement, so how do you know which one is best? Dental implants in Temple offer a unique set of benefits that you simply can't get with other replacement options. Keep reading to learn how dental implants improve your smile and your quality of life.
What Are Dental Implants?
Dental implants are very small titanium posts that are designed to act as artificial tooth roots. Titanium is biocompatible, so it fuses to your jawbone to create strong and stable supports for your restorations (crowns, bridges, or dentures). Because dental implants can accommodate various restorations, they can be used to replace one, multiple, or even a full row of teeth.
Are Dental Implants Right for Me?
Candidates for dental implants typically have a strong enough jawbone to accommodate the implants as well as a commitment to good at-home oral healthcare. However, your dentist may recommend a bone graft for those with weaker jawbones. This procedure builds up your bone to make it stronger so it can hold dental implants. The only way to know for sure is to contact your dentist to set up an appointment. They will give your mouth a careful examination to decide whether or not dental implants are right for you.
What Are the Benefits of Dental Implants?
Dental implants offer advantages that you can't get with other replacement solutions. One of their biggest advantages is their longevity. Dental implants, while typically more expensive than other options, can last a lifetime with proper care. This is because they actually integrate into your jawbone to become a permanent part of your body.
Additionally, dental implants are the only replacement that preserves your jawbone. When you lose teeth, your jaw loses the stimulation and blood circulation that it needs to stay healthy and strong. Dental implants provide your jaw with the stimulation it needs to remain healthy and prevent deterioration. When your jaw shrinks, you're more likely to lose the remaining natural teeth you have.
Lastly, dental implants provide you with the confidence to chew, talk, and laugh naturally. You can eat all of your favorite foods because dental implants help restore your biting power, and you can smile with the confidence of having natural looking and feeling teeth.
Does it sound like you could benefit from dental implants? Contact your dentist today to get started on a beautifully complete smile.
Meet the Dentist
Dr. Richard Fossum is an experienced dentist who takes pride in boosting his patients' confidence by restoring their smiles. He stays up-to-date on the latest in dental techniques and technology through continuing education courses. He currently runs his own practice, and he can be reached through his website or by phone at (254) 778-3900 for any questions.