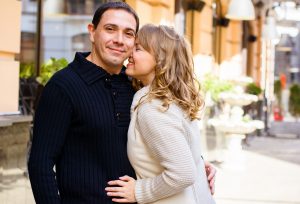 Dental implants are a wonderful solution for people who are missing teeth — in fact, they're the next best thing to your natural tooth structure. Quality does come at a price, though. Each dental implant case varies on an individual basis. The total cost of yours will depend on a few factors, which are covered more in this blog post. Keep reading to get a better idea of what you should budget for dental implants in Temple!
Factors Influencing Dental Implant Cost
Some of the most significant considerations your dentist will consider when determining an estimate for your dental implant procedure include the following:
How many implant posts are required. Each implant is individually priced, so patients who are missing many teeth will have to pay more than those who have lost only one or two. You do not always need an individual post for each missing tooth, though. A complete denture can be secured on as few as four implants with a special method called All-on-4.

How healthy the jaw bone is. Dental implants require plenty of sturdy bone tissue for proper anchoring. If you are lacking this due to tooth loss, gum disease, or because it was never there to start with, a bone graft procedure may be required before dental implants can be placed. This common treatment will drive up the cost of your dental implants.

Where in the jaw the implants will be located. Front teeth can be more expensive to replace than molars because of aesthetic concerns. This can make the procedure more complex.

What the implant posts are made of. Patients who have an allergy or sensitivity to titanium may require a ceramic or zirconia dental implant — this will increase the cost of the procedure.
Find Out How Much to Budget for Dental Implants
Almost no two dental implant procedures are the same, and the only way to find out how much yours will cost is to visit with your implant dentist for a consultation. After you have a better idea of what to budget, your dentist can also help you think about ways to make dental implants fit comfortably within your budget. Dental insurance rarely provides coverage for this tooth replacement, but if your dentist accepts financing you may be able to make convenient payments on your bill.
Whatever the cost of your dental implants, remember that this tooth replacement option is worth its weight in gold. Nothing gives you back the missing tooth as well as its supportive root structure like dental implants, which allows you to eat, speak, and smile with total confidence. The important thing is acting fast — so if you're missing teeth, don't delay in finding out more about this wonderful smile solution!
Meet the Practice
Fossum Dental Group offers excellence in general, restorative, and cosmetic dentistry services. To learn more about dental implants, including how much you can expect to pay for yours, you are invited to contact the office by calling your dentist in Temple at (254) 778-3900.