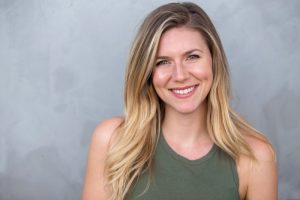 The most effective and longest-lasting method of tooth replacement is the insertion of dental implants in Temple. Because this is a big step in your life, any information you can get in regard to the process is valuable. Therefore, a local dentist explains what 6 commonly-used dental implant terms mean. By gaining a better understanding, you can feel more comfortable about undergoing the dental implant process.
#1 – Dental Implant
A dental implant is a titanium post that is surgically inserted into the jawbone to replace the missing tooth root. The cylinder-shaped fixture fuses with the existing bone over time to form a stable and lasting foundation.
#2 – Abutment
The next component to know about is the abutment, which is also made from high-grade titanium. Your implant dentist will screw it into the implant to allow for a final restoration to be securely attached. Thus, you won't have to worry about any embarrassing slips or shifting.
#3 – Restoration
The term 'restoration' refers to an implant-retained crown, bridge or denture that leaves you with an attractive and completely functional smile. The preferred material to use is porcelain because of its close resemblance to the original tooth's color, texture and strength.
#4 – Implant-Retained Crown
A crown is a type of restoration used to replace a single missing tooth. Instead of relying on dental cement and the surrounding teeth to be secured, the implant-retained crown will rest atop a secure abutment that is attached directly to the implant.
#5 – Implant-Retained Bridge
An implant-retained bridge is a single structure that contains two or more porcelain crown prosthetics. As its name suggests, it forms a bridge over a space left by consecutive missing teeth. However, it doesn't use the surrounding teeth as abutments like the traditional method. Instead, the restoration is securely fastened by attaching to the dental implant.
#6 – Implant-Retained Denture
While a traditional set of dentures relies on the natural suction inside the mouth and dental adhesive to hold the appliance in place, the implant-retained option is quite different. It uses, instead, either a bar or metal snaps to safely and effectively secure the dentures.
Now that you have a better understanding of what some key implant-related terms mean, when you hear them mentioned, you don't have to feel intimidated. The next step, then, is to reach out to your local dentist to request a visit so you can get on with finally having a complete and healthy set of teeth!
About the Author
A graduate of the University of Texas Dental Branch in Houston, Dr. Richard Fossum has over 20 years of experience practicing dentistry. Still, he approaches each patient with the same vigor and excitement that he had when he first entered the dental field. To remain current with the latest advances in dentistry, Dr. Fossum maintains professional membership with the Academy of General Dentistry, the Texas Dental Association and other organizations. He rebuilds smiles and restores functionality by placing dental implants at Fossum Dental Group, and he can be reached for more information through his website.