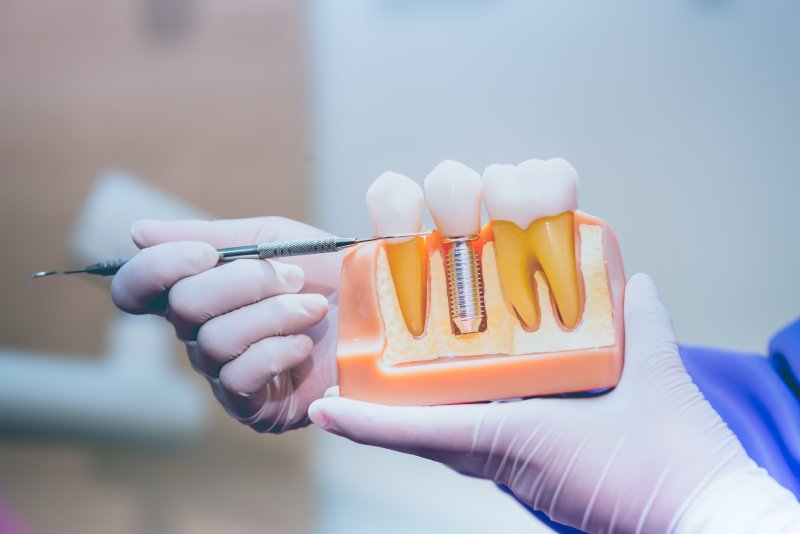 If you're struggling with moderate to severe tooth loss, dental implants are the superior option for restoring your smile. Not only are they extremely natural-looking and durable, but they can also last you several decades to a lifetime with proper care! With the dental implant success rate at 95% or more, you might wonder why they work so well. Read on to learn five reasons this tooth-replacement solution is extremely effective.
#1: High-Quality Materials
Did you know dental implants have been in use as far back as 2,000 B.C.? Of course, they were very much unlike modern restorations, as they were usually constructed out of materials like bamboo legs and cadaver bones. These weren't exactly hygienic or safe for a person's oral health. Nowadays, dental implants are made from titanium and natural-looking porcelain to create a stronger, healthier, and more lifelike smile.
#2: Advanced Technology & Techniques
Thanks to state-of-the-art technology, the field of dentistry has evolved significantly. Many dentists utilize equipment like cone-beam computed tomography (CBCT) which can determine the density and volume of your bones. Some can even use 3D implant modeling to see underlying nerves in the jawbone, ensuring a more accurate plan for the oral surgery before beginning any work!
#3: Experience & Expertise
Your dentist's expertise is one of the most crucial factors in the success of your dental implants. When looking for one, make sure to check or ask about their post-graduate training, continuing education with prominent organizations, and years of experience in the field. While many dentists work alongside specialists for the placement portion of your treatment, some can complete the entire process in-house. Feel free to speak with the person who will be performing your surgery.
#4: Jawbone Preservation
Unlike other traditional restoration options, dental implants are embedded in the jawbone. For this reason, they'll provide the necessary stimulation to promote strong and healthy bone tissue. This will effectively prevent your facial structure from atrophy, preserving it and allowing your restorations to last for many years to come.
#5: Simple & Easy Maintenance
Since dental implants look and work like natural pearly whites, you won't have to worry about practicing any complex or special oral care techniques. Simply brush, floss, and rinse them with mouthwash every day like your normal teeth to maintain them. This allows patients to have a much easier time preserving good oral health in the long run.
With these factors in mind, you can be sure to enjoy your new and improved smile for several decades or more! Speak with your dentist if you're interested, and they'll be glad to see if this option is best for you.
About the Author
Dr. Richard Fossum earned his dental doctorate from the University of Texas Dental Branch – Houston. He's also a proud member of several prestigious groups like the American Dental Association and the Academy of General Dentistry. He offers a wide range of high-quality and comprehensive services, including dental implants. If you'd like to schedule an appointment, visit his website or call 254-778-3900.