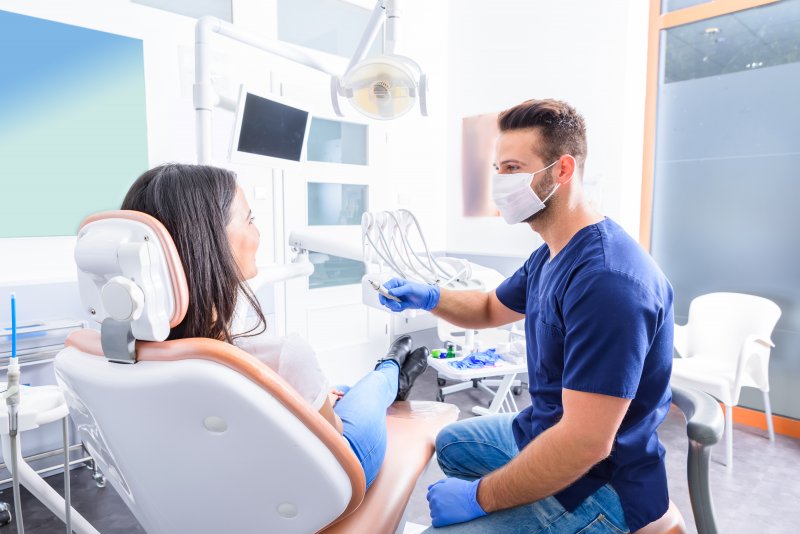 Regular dental checkups are necessary for your oral health and your overall wellbeing, but if you constantly have a busy schedule, it can be difficult to keep up with your visits. Whether your work schedule has you constantly distracted, or you are occupied with attending to the needs of your family, dentistry often gets put on the backburner. Fortunately, your dentist in Temple has a few tips that can help you keep up with your dental visits and put an end to this problem.
Book While You're Still at the Dentist
One reason that many people skip the dentist is simply because they don't get around to making an appointment. You say that you'll do it later or tomorrow and never do. In a blink of an eye, two years have passed and you still haven't been to a regular cleaning. The best way to avoid this is to book your next appointment when you're still in the dental office. Even if you need to call later and reschedule, at least you have an appointment booked.
Calendar Reminders
How are you supposed to keep up with your appointments if you aren't writing them down in your calendar? It doesn't matter if you have a paper agenda on the wall or a digital one on your phone, you should have it written down so that you know it's coming up. This also makes it less likely that you will accidentally schedule something else at the same time. Check with your dental team to see if they can send you text or email alerts to remind you when your appointment is approaching. This can give you time to plan ahead.
Schedule Appointments During the Same Time of Year
You may notice that your schedule gets busier during certain times of the year and calms down during others. If you are constantly taking yours kid to and from school and soccer practice, you may find that summer and winter breaks are more ideal. For others, it is best to schedule around lunch time when you step away from the office. Either way, you should choose a time that best works for you. This can also help you get into a routine when it comes to visiting the dentist. Remembering that you go in for a checkup every April and October keeps you more aware that an appointment is coming up.
As crazy as life can get, your oral health shouldn't be neglected. Use some of these tips to keep up to date with your dental visits.
About the Practice
Dr. Richard Fossum and Dr. Courtney Grosskopf provide a wide array of services at Fossum Dental Group in Temple, TX. Dr. Fossum has been practicing for 25 years and is a member of numerous professional organizations including the American Dental Association and the Academy of General Dentistry. Dr. Grosskopf earned her DDS from the University of Texas Health Science Center in San Antonio and has completed advanced training in a variety of different aspects of the field. For more information or to schedule an appointment, visit their website or call (254) 778-3900.