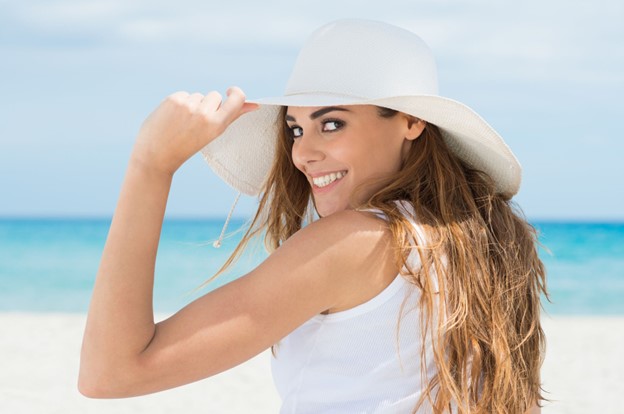 Summertime is finally upon us! Get ready for warmer weather, poolside shenanigans, and fun-filled days that will leave you smiling. But when is the last time that you thought about seeking cosmetic treatment to enhance your smile? Summertime is the perfect time to upgrade those pearly whites, and your dentist in Temple has plenty of available treatment options that are sure to give you a smile you'll be excited to show off all summer long. Keep reading to learn more about three of these exciting treatments.
1. Teeth Whitening
Many patients are dissatisfied with the shade of their teeth and feel embarrassed when they smile, but thanks to teeth whitening, this is completely treatable! Your dentist has access to special tools and whitening agents that are stronger than anything you can buy at the store. They can use this equipment to polish your teeth, safely and effectively removing any visible stains in a matter of minutes. Your dentist can also send you home with a whitening kit that you can use yourself, although this will take a little longer than in-office whitening. However, both methods are viable and produce results that are fully visible within 1 – 2 weeks and can last for up to three years with proper care.
2. Direct Bonding
Direct bonding is an excellent option if you have a tooth with minor imperfections like small chips or cracks. Your dentist can apply a small amount of composite resin to your affected tooth and then mold and shape it to mask any noticeable flaws. Once it's been sculpted, they will use a curing light to harden it and then the process is finished! This is an effective and conservative solution that can last for up to ten years with good oral care, and you won't notice or feel any difference in the tooth.
3. Porcelain Veneers
If it seems like your smile needs a little more work, porcelain veneers might be your best bet. Sometimes multiple teeth are fractured and need attention, or there are obvious gaps in your smile. Other times, patients simply want straighter and whiter teeth across the board. Porcelain veneers can do all these things and more, and they can do them quite well! Your dentist will bond thin sheets of porcelain to the outer surfaces of your teeth, giving them a straighter and whiter appearance and hiding any aesthetic flaws. This method can produce a stunning, Hollywood-caliber smile that can last for 10 – 20 years!
These cosmetic treatment options offer plenty of longevity and flexibility and can ensure that your smile remains bright and white all summer long and beyond! Talk with your dentist if you're curious about receiving cosmetic dentistry to upgrade your smile this season.
About the Author
Dr. Richard Fossum has proudly served patients and families in the Temple area since 2004! Dr. Fossum completed his dental doctorate at the University of Texas Dental Branch in Houston and is a member of many professional organizations including the American Dental Association, the Texas Dental Association, and the Academy of General Dentistry. His practice offers many services including cosmetic treatment options! To schedule a visit, please reach out online or by phone: (254) 778-3900.