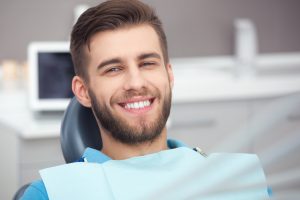 Have you been struggling in the area of dental care? If so, then as the new year gets underway, you have an amazing opportunity to turn things around. Not only will recommitting to excellent dental care help to prevent oral health issues, but it will also have a positive impact on your overall wellness. As you continue reading, a dentist in Temple explains why this is the perfect time to act by scheduling a semi-annual dental visit!
The Importance of Excellent Dental Care
The more consistent and effective your dental care is, the better your chances are of maintaining healthy teeth and gums. It's essential that you take action because there is always the threat of oral bacteria growing exponentially and causing such problems as cavities, gum disease and tooth loss. If these issues aren't troubling enough, failing to maintain your oral health can contribute to some life-threatening conditions.
How Poor Dental Care Can Impact Your Overall Wellness
Over time, several types of oral bacteria and saliva can mix to form plaque, which is a sticky, clear substance that can cling to the teeth and along the gum line. If allowed to fester, it can impact more than just your teeth and gums. As plaque travels through the blood to other parts of your body, it can encourage hypertension, which can lead to stroke. It can also contribute to heart disease, oral and pancreatic cancer.
Taking Action to Protect Yourself
As the old saying goes, "Knowledge is power." So now that you understand how integral your dental care is to every aspect of your total wellness, you can use it as motivation to be proactive in your efforts.
As the new year gets underway, one of the most important steps you can take is to visit your dentist for a checkup. Here are some specific benefits you can look forward to:
A chance to ask any questions you may have
A way to identify and treat any developing dental health issues early
A way to receive expert advice on how to improve your dental health
Motivation to make the necessary improvements in your dental care routine
In addition to visiting your dentist for checkups and cleanings semi-annually, you can also commit to monitoring your sugar consumption, as it's the food of choice of oral bacteria. You should also make it a priority to brush and floss your teeth at least two times a day to rid your mouth of lingering debris that could compromise your oral health.
By implementing these simple steps, the year 2020 can be your best yet for oral and overall health!
About the Author
A graduate of the University of Texas Dental Branch in Houston, Dr. Richard Fossum has been helping his patients experience the absolute best in dental health for the past two decades. He provides concise and compassionate six-month dental care at Fossum Dental Group, and he can be reached for more information through his website.