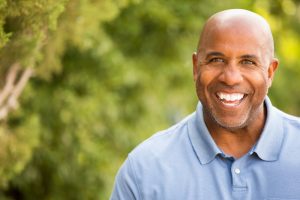 It's a natural human inclination to search for the best deal on goods and services. Everyone has the same goal – to keep more money in their pocket. However, when it comes to dental implants in Temple, taking the bargain route may be a big mistake. As you continue reading, learn why a quality form of tooth replacement should be your primary focus.
Why People Choose Dental Implants
Dental implants are a unique form of tooth replacement, as they are the only method that attach at the jawbone level. The procedure has a 95% success rate, which greatly depends on the quality of materials used, the skillset of the dentist who places them and the patient's post-surgery habits. When all three criteria are met, dental implants can last 30 years or more.
Why You Shouldn't Bargain Shop for Dental Implants
When it comes to experiencing the maximum benefits of dental implantation, here's why you need a highly skilled dentist who only uses the best materials:
Cheap doesn't translate into high-quality
In your search for a dentist to place your dental implants, you should be weary of the deal that seems too good to be true. Likewise, don't feel obligated to pay an exorbitant amount of money to have your teeth replaced. If you take your time, you'll be able to find a dentist who is proficient at placing dental implants, while offering a fair price.
Poor quality dental implants could lead to future problems
One of the downsides of taking the bargain approach to shopping for dental implants is that you could face major expenses down the road. That's because implants made from inferior materials are much more likely to fail prematurely. By the time you undergo a replacement procedure, you could end up spending double the amount of money it would have cost to have the implantation done right the first time.
Health issues can arise from discount dental work
It should never be forgotten that dental implantation is a medical procedure that shouldn't be taken lightly. The chance of infection is much higher when you take the bargain route and "corners are cut." If an infection develops, you can be left with painful swollen gums and a compromised implant. If not addressed, the infection can impact your total wellness, as it can spread to other parts of your body.
The Safest Route to Take
Instead of experiencing the dangers of getting dental implants for cheap, direct your energy toward identifying a dentist who emphasizes quality, is willing to answer all your questions and has a proven track record. By taking this approach, you'll be able to enjoy a gorgeous and functional smile for many years to come!
About the Author
Dr. Courtney Grosskopf earned her dental degree from the University of Texas Health Science Center in San Antonio. Throughout her career, she has taken an active approach to expanding her knowledge, pursuing advanced postgraduate training in dental surgery and implant placement. Dr. Grosskopf lifts her patients spirits and restores their lives back to normal by placing dental implants at Fossum Dental Group, and she can be reached for more information or to schedule a visit through her website.