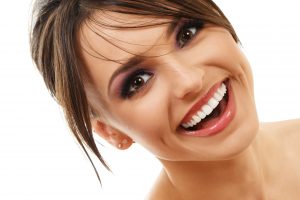 If you're a person who naturally smiles often, tooth discoloration can force you to deviate from your normal behavior for fear of ridicule or making a poor first impression. You'd like to know what the causes of the aesthetic blemishes are and what can be done to rejuvenate your smile. As you continue reading, a dentist in Temple lists the top contributors to teeth stains as well as some effective solutions.
Darkly Pigmented Foods and Beverages
Your tooth enamel (the hard-outer layer) is highly resistant to the dynamic environment inside your mouth. However, over time, dark pigmented foods and beverages can contribute to stains. This is the result of tiny particles that buildup with each serving.
One of the main contributors to teeth stains can be coffee, since it's a beverage that most people will consume on a daily basis, and in some cases, multiple times a day. Frequently drinking sodas and eating dark berries can also tarnish a smile.
While abstaining or cutting back on these types of foods and beverages is a key to slowing down any staining, you can also make such adjustments as drinking with a straw or sipping a glass of water to help remove debris. There are several treatment options that may work as well, which include teeth whitening, porcelain veneers or cosmetic bonding.
Smoking
When a person smokes, harmful toxins are released in the mouth. In addition to possibly contributing to such health problems as advanced gum disease and oral cancer, the tar and nicotine that cigarettes contain can also cause stubborn stains to develop. Often times, the deep discoloration can't be removed by simply brushing or flossing.
The first place to start for reversing the effects is to stop smoking. Then, professional teeth whitening can be used to remove the stains and brighten the teeth by as much as 10 shades.
Fluoride Overexposure in Childhood
If your teeth were exposed to too much fluoride during your childhood, then they may have developed fluorosis, which is the hypomineralization of the tooth enamel. This leaves the teeth with white spots that can't be overcome with normal oral hygiene practices.
Depending on the severity of your stains, teeth whitening may be an excellent solution. If the blemishes are too ingrained, your dentist may recommend porcelain veneers or Lumineers.
It's Worth a Visit
To have your smile revamped, the first step is to visit a local cosmetic dentist for a consultation. Here's what you can expect to happen:
Your oral health thoroughly assessed
An evaluation of your current cosmetic needs
A chance for you to express what your smile desires are
A plan of action developed to deliver the results you want
The road to smile rejuvenation starts with taking action today. By being proactive, you can soon see phenomenal results!
About the Author
Dr. Richard Fossum has been creating beautiful smiles for over 20 years. The University of Texas Dental Branch in Houston graduate enjoys using his expertise and creativity to help his patients overcome previous smile barriers to experience a boost in their confidence. Dr. Fossum provides the best in cosmetic dental care at Fossum Dental Group, and he can be reached for more information through his website.